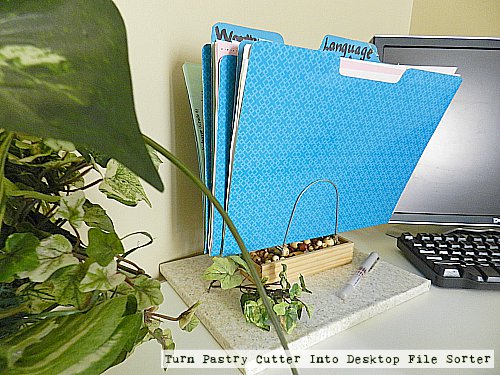 So, I'm taking the April Cent-Sational Challenge and have decided to upcycle a pastry cutter or pastry blender into a desktop file sorter.  I couldn't believe how great it turned out.  I love it on my desk.  It holds the files so nicely.  Pretty simple to make, too.  You only need a couple of items also.
Items Needed:
pastry cutter or blender
wood glue
piece of board
small box
paper covering
beads (optional)
hot glue gun
artificial plant (optional)
Directions: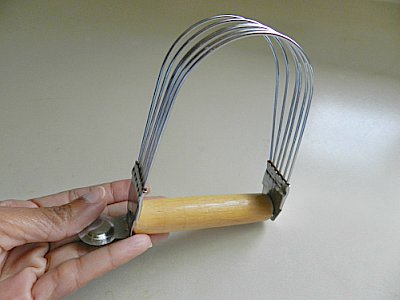 For this project, I decided to use a pastry cutter that I found at the thrift store for $1.  Perfect price. I immediately thought about file holder when I saw it in the thrift store.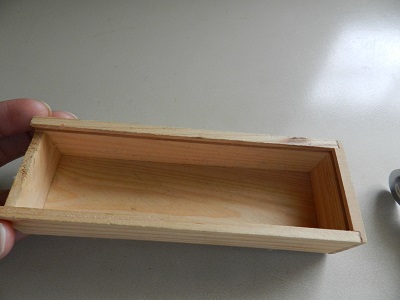 I found a small box at home to use as the base for the pastry cutter.  It was actually a box that held dominoes. Of course, any small box will suffice.  The size of my box is 2 x 6 inch.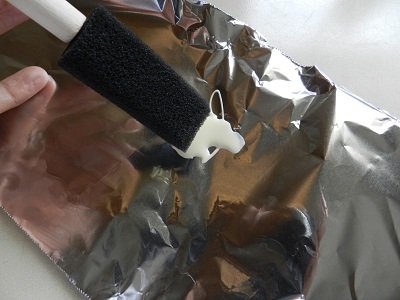 I tried the wood glue first.  You may also want to have a hot glue gun on hand if that doesn't hold tightly enough for you. (I ended up having to hot glue the cutter into the box.)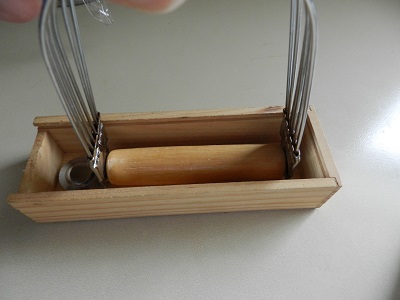 Press pastry cutter into the box.  Let dry.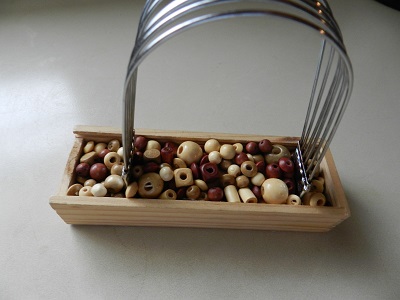 To spruce it up a little, I slather wood glue on the top portion of the pastry cutter and then poured in some beads.  This will allow some of the beads to glue onto the top portion of the cutter.  Not all of them will be glued, but some will.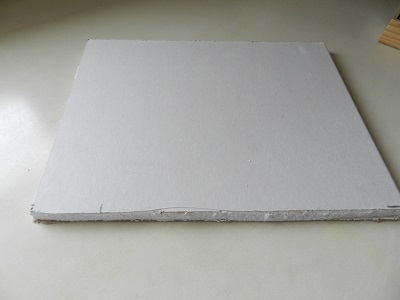 I found a piece of board to glue the box and cutter on top.  You can use any type of board.  The size of the board will depend upon how large that you would like it. I used a 8.5 x 11 inch board.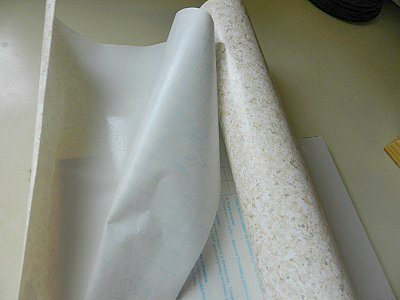 Since, I want it to be pretty, I am covering the board with a self-adhesive covering.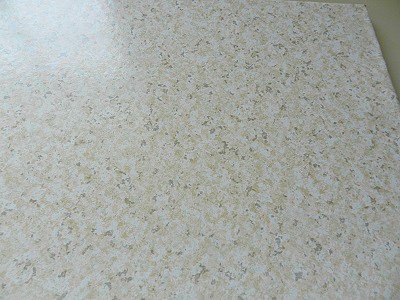 Smooth out any wrinkles.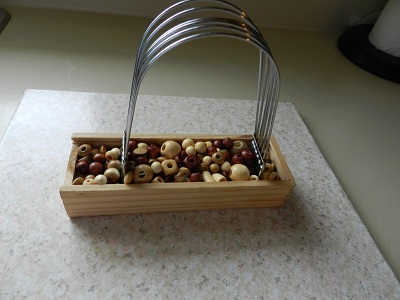 I hot glued the box with the cutter onto the large covered board.  Looking good already…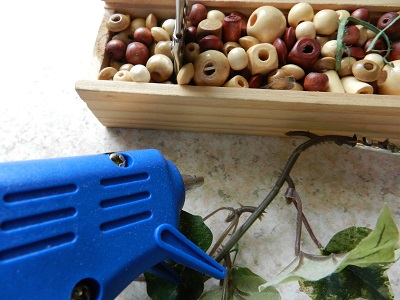 To add that last minute touch, I hot glued a small piece of the artificial plant onto one side of the board.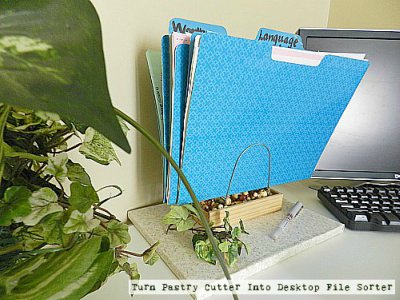 Insert folders into the dividers on the pastry cutter and you have your own desktop file folder.  Perfect!  Now, you have the opportunity to go and vote for your favorite cent-sational challenge.  Just click here.
Like this article? Sign up to get free email updates to Make It Or Fix It Yourself!