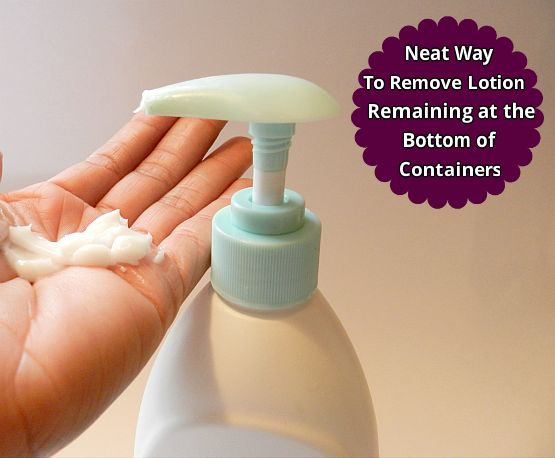 Why does so much lotion remain at the bottom of the containers? The pump stops pumping, but you can tell by the weight of the container that there is still a lot of lotion in the container.  Obviously, the pump is not long enough or designed in such a way that it will pump up all the lotion.  So, in our house, we do the obvious.  At least, I do.  You know…take the pump off and hit it in your hands to force the lotion down.  Either, the people in my house are taking way to many baths or drinking the lotion.  We're spending too much money on lotion. However, I thought there must be a better solution for removing as much of the lotion from the bottom as possible.  So, here's what I came up with for the problem.  Guess what? It actually worked.  This tip works best on lotion bottles that screw on.  (We have plenty of not-so empty bottles in our house.)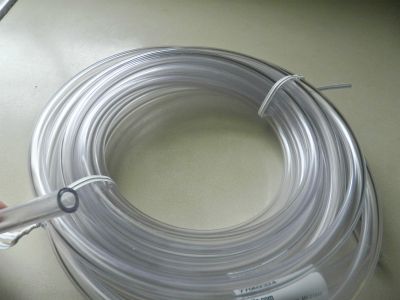 I went by Home Depot and purchased a piece of tubing. I knew I needed some type of tubing that wouldn't close completely when bending.  I tried using a straw at first, but when a straw bends it completely folds and closes off.  I needed something that would bend but remain open and allow the lotion to flow through. Of course, I didn't need this much but it's already pre-cut.  However, it only cost $3.  I can use it later.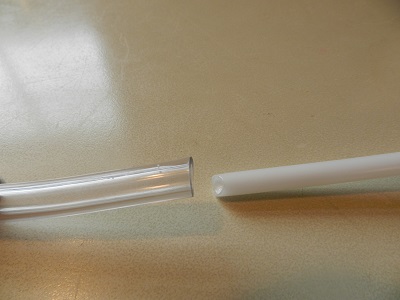 Select a tubing size that will snugly fit over the pump.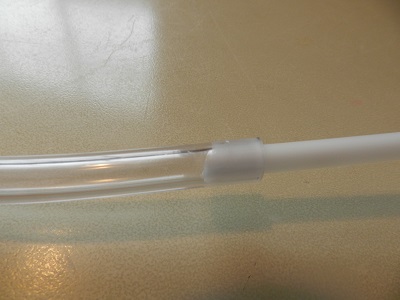 This tubing size was a perfect fit.  It will only allow the pump to fit this far down.  However, it was a tight fit.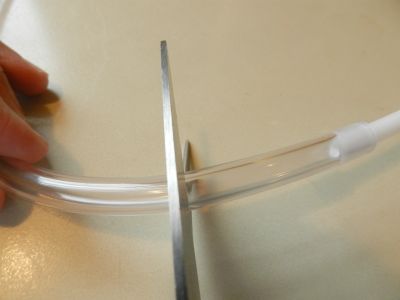 Just clip off a piece.  I used 4  1/2 centimeters.  You want to cut a piece that will fit comfortably in the bottom of the bottle.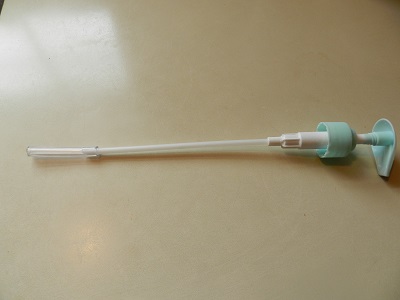 This is how it looked.  It's really simple and you could cut a couple of pieces ahead of time if you purchase the same size lotion all the time.  Then, you could just pop them on the new lotion pumps when they stop pumping.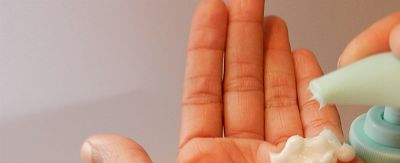 Tested it. Ta-Da! It works. The lotion at the bottom of container came through the pump. I made sure to empty the pump completely before inserting back into the container.  I wanted to make sure that there was no lotion already in the pump.  Plus, it's still pumping.
Whenever the pumping stops, just remove pump and adjust it so that the tube attachment faces the other way in container to make sure that it removes as much of the lotion at bottom of container as possible.  This little tip will help to not waste money and lotion by throwing away the lotion before it's completely emptied.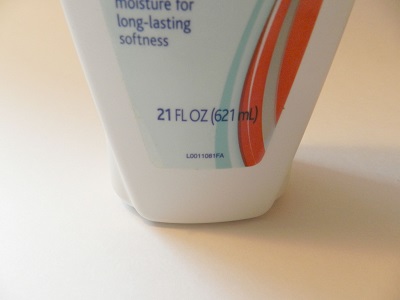 This is the size of the lotion container that I use.
So, next time you're tempted to throw away the lotion and there's still so much lotion in the bottom of container, you might want to try this little nifty tip.
Like this article? Sign up to get free email updates to Make It Or Fix It Yourself!