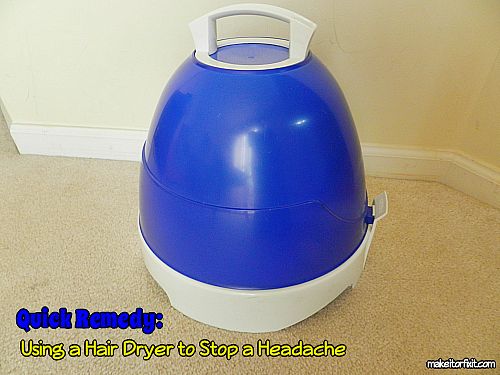 Just had to share this great tip that you might want to try that will help ease a headache.  Every now and then, you will have a day where you catch a really bad headache.   We all have those days…  Well, here is a really quick and easy way to calm that headache.  I've tried it before and it definitely works.  (Of course, a trip to Cancun or Hawaii would be a great thing to try also.) If for some reason, you can't take that trip yet and looking for a cheaper way to calm or quiet a headache, try this one.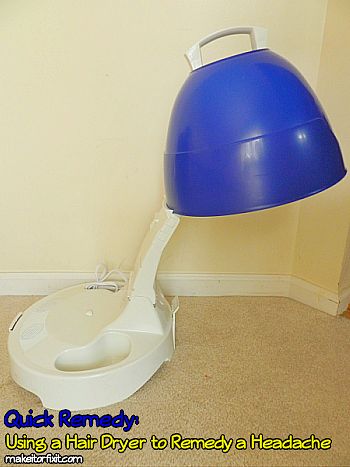 You'll need one simple thing.  A dryer.  Yes, a dryer!  I'm talking about the regular hooded hair dryer that you sit on a table or perhaps you have a standing dryer.  Definitely want to get me one of those….
I decided to try the dryer because I had a headache before and wrapped my head in a warm towel.  That worked also.  However, it is hard to keep the towel warm long enough for it to be effective.  You would have to keep reheating it.  Definitely go with the dryer.  If you have a blow dryer and have a bonnet attachment, that would work also.  Just sit under the dryer for a few minutes until the headache subsides.
Have you tried this before?  One of my relatives drinks hot coffee to cure her headaches.  What are some of the things that you have tried to cure a headache?
Like this article? Sign up to get free email updates to Make It Or Fix It Yourself!