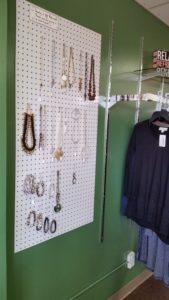 I needed a jewelry display board for my thrift store boutique. I didn't want to pay a lot of money for one. Trying to save money as I go through my first year journey of opening a store. This turned out perfectly! This would be great if you wanted to use this as a display board to hold your jewelry also. Here are the quick and easy steps.
Items Needed:
Peg Board (Home Depot)  Probably not the actual name of the board.
Screws
Drill
Push Pins (or something similar)
Directions: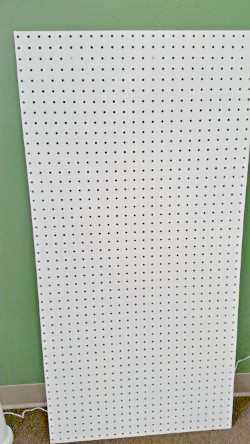 Start with a peg board. This can be purchased from Home Depot. It is 2ft X 4ft. It cost about $8. I call it a peg board and I'm pretty sure that's not the actual name of it. However, it looks like a peg board with all the holes in it.
Using a drill, screw in the screws to secure it in place. I put in about 14 screws around edges and in the center.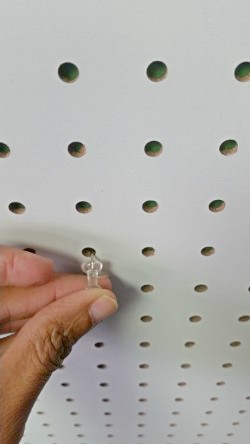 Using pushpins or any other type of items that will hold jewelry. I will later replace the pushpins as soon as I can find something prettier and sturdier.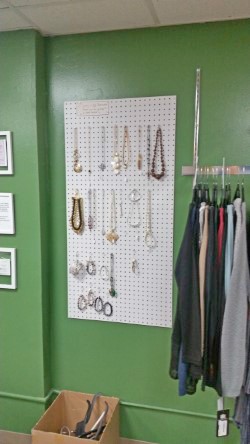 Then, display your jewelry!
Like this article? Sign up to get free email updates to Make It Or Fix It Yourself!