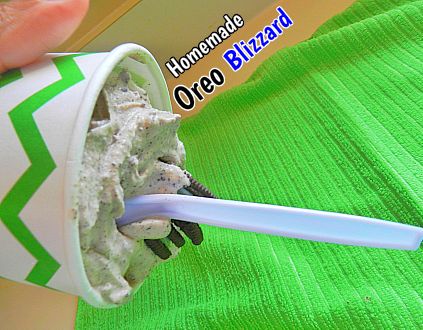 With the weather warming to 70 degrees the other day, we stopped by Dairy Queen to get a blizzard.  My favorite is Oreo and my kids love Cookie Dough.  So, it's obvious that I would go home and try to make one of these the next day.  I only have one problem with DQ Blizzards.  They don't give you enough cookies in the ice cream.  Solved that.  I put in enough cookies to satisfy me.  Plus, the most important thing….it passed the upside-down test.  Yep, blizzard stayed in the cup.
Ingredients:  Makes 1 serving
Vanilla Ice Cream  (2 cups)
2 crumbled cookies, plus 1 for large pieces
1/4 cup milk
containers to hold blizzard
Directions: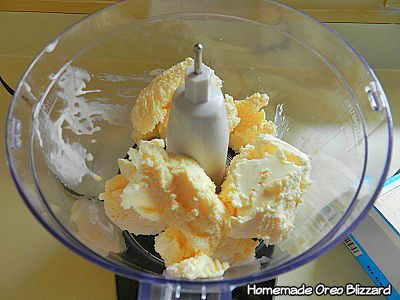 I used a food processor to make the blizzard.  It worked better for me than the blender.  First, start by putting in two cups of Vanilla Ice Cream.  You can use the Vanilla Bean Ice Cream or just regular Vanilla Ice Cream.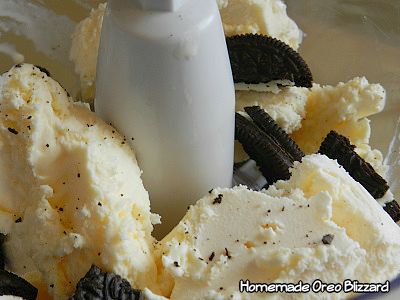 Crumble or break up two of the Oreo cookies into the ice cream.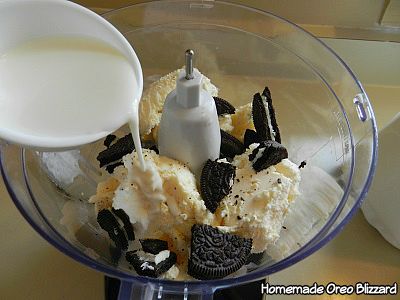 Add in the milk.  Turn on the food processor for a couple of pulses and you're done.  Then, break up the remaining cookie into pieces to stir into the blizzard or use as decoration.  Enjoy!
Like this article? Sign up to get free email updates to Make It Or Fix It Yourself!