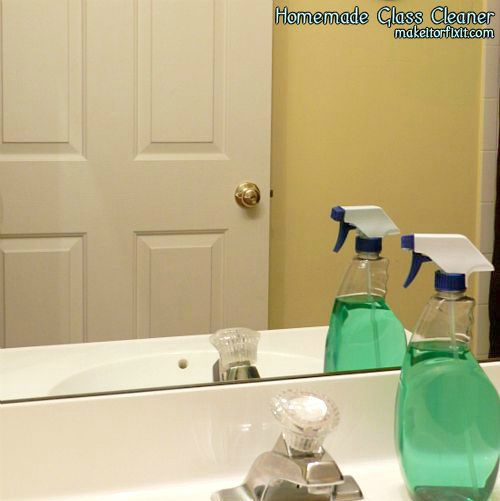 I ran out of Windex cleaner for the mirrors in the bathroom.  I could run out quickly and get some but it's cold and I hate to run an errand for only one or two items.  So, I'm making a glass cleaner to clean the mirrors.  Glass cleaner is not that expensive to purchase, but I found out that it's not that expensive to make, either.  Plus, when you're in a pinch, you can easily make it at home with products that you probably have at home already.  It's simple and easy to make.  People have various ways of making the cleaner, but I like this recipe.
Ingredients:
1 bottle of rubbing alcohol (16 oz)
1 tablespoon of dishwashing liquid
2  1/2 cups of water
spray container (I'm using an empty 32 oz Windex bottle)
Directions: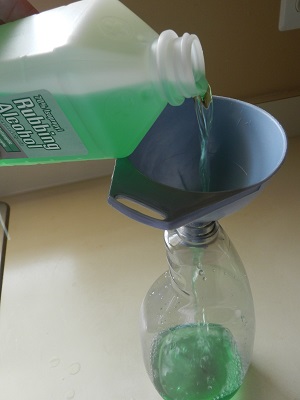 Pour the entire bottle of alcohol into the spray container.  I'm using a green colored Wintergreen alcohol.  The original contents of the glass cleaner was green-colored, so I'm sticking with that color.  I want to also mention that this is a 32 oz container.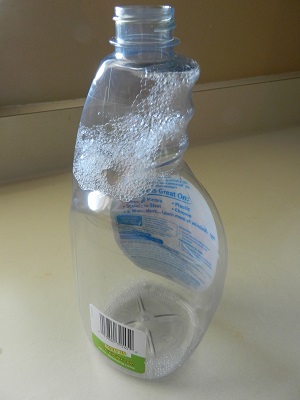 I wanted to mention that before I used the container, I rinsed it out.  Notice the suds inside of the container.  I realized that, yep, it had some type of soap in the Windex cleaner.  This makes sense because you have to clean the mirror and you need some type of cleaning substance.  So, I'm happy to add the dishwashing liquid.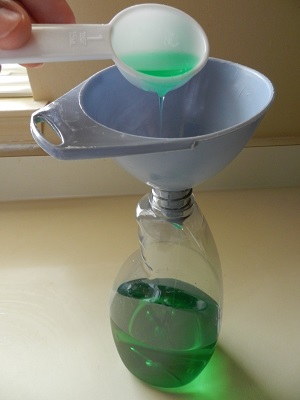 Pour the dishwashing liquid into the container with the alcohol.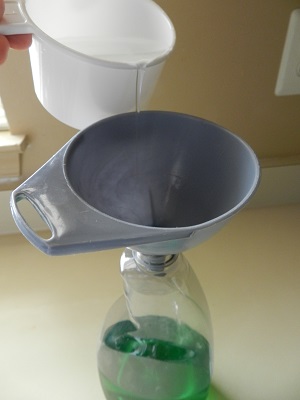 Fill the remainder of the container with water.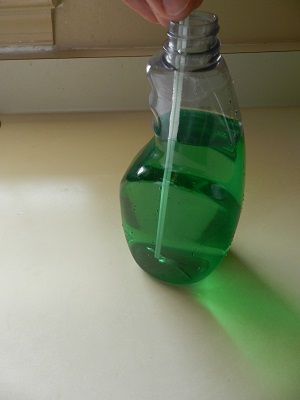 Use some type of object to stir the ingredients just a little.  Try not to stir too vigorously.  You don't want it to become too foamy that it will cause a problem spraying.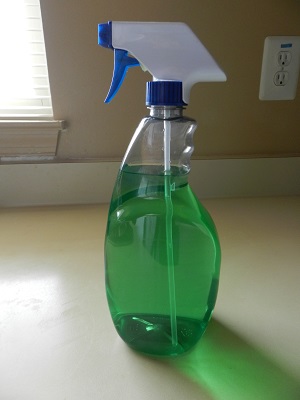 Done!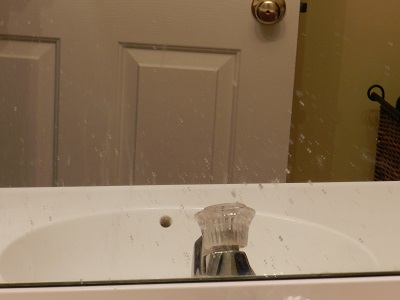 Now, take a look at this mirror.  Yep, this is a mirror inside my house that belongs to my teenage/preteen girls.  Trust me, when I say that they were totally thrilled that I told them that I was making a homemade glass cleaner and would clean the mirror in their bathroom.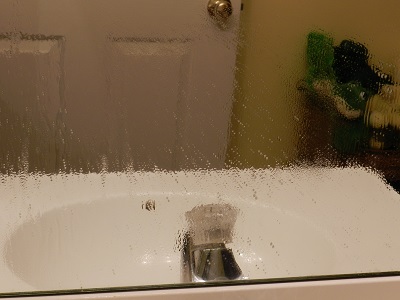 Spray on cleaner.  Don't spray too much.  You don't want to soak it too much.  Wipe with a paper towel and it will look fantastic! I love the scent of the wintergreen smell from the alcohol.  I must say that this definitely cleans better than the ones I buy.  It's a keeper! Now, on to the mirror in my bathroom.  Another homemade item that I can mark off my list….
Have you tried making this homemade item, yet?
Like this article? Sign up to get free email updates to Make It Or Fix It Yourself!