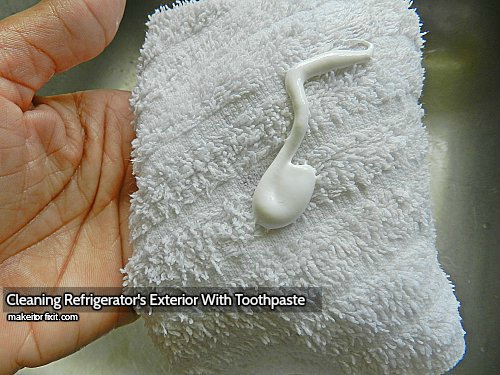 If you're looking for a neat tip to help you clean the exterior of your refrigerator, try this one! Finally got around to cleaning my refrigerator's exterior this past weekend.  It was covered in a lot of grease splatter, among other stuff that I won't mention. So, I tried different things to help me clean the outside of the refrigerator.  Some didn't work as well as others. Who knew that I would end up going with using toothpaste. Just happened to have a tube of toothpaste sitting on my kitchen table. I found out that…yeah….toothpaste is actually great at cleaning the outside of the fridge.  I tried lemon and baking soda, lemon juice, and a baking soda paste I made. No success. Toothpaste ended up working fantastic. I'm sure that any kind of toothpaste would work just as well as the one that I used.
Items needed:
toothpaste ( I used Colgate Baking Soda & Peroxide Whitening)
2 damp towel
vinegar
Instructions: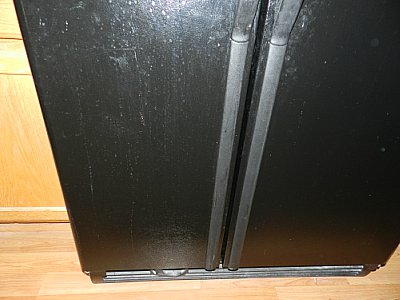 First, here is pic of the outside of my refrigerator. This doesn't just wash off. I'm going to get better at washing the refrigerator off on a regular basis.  If your refrigerator looks anywhere close to this one, try the steps below.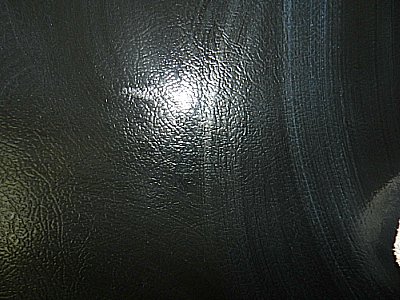 Using a damp towel, spread a little bit of toothpaste on the towel and rub into towel.  You don't have to use a lot, just enough to get it completely blended into towel. Rub on refrigerator. Let dry for a few minutes.  It doesn't have to stay on a long time. However, you might have to let it sit longer on spots that have tougher stains.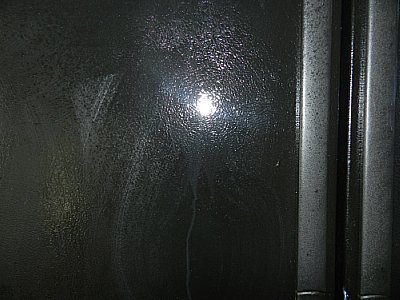 Here is a really IMPORTANT step. After allowing it to dry, spray with vinegar. Use a clean, damp towel to wash off vinegar and toothpaste.  I used full strength vinegar. I didn't water it down. (I keep vinegar in a spray bottle to use for getting rid of ants. See here.) You want to use vinegar because it helps to give it a shine. Then, allow it to dry completely on its own. If you don't use the vinegar, you're going to end up with a dull finish.
Note: Don't use a paper towel to dry it off. It will look horrible. Very dull. Also, I found out that it's best  to use something else for the handles on doors. (Perhaps, try a glass cleaner. The material on the handle seems to be more of a plastic-type material on my refrigerator.)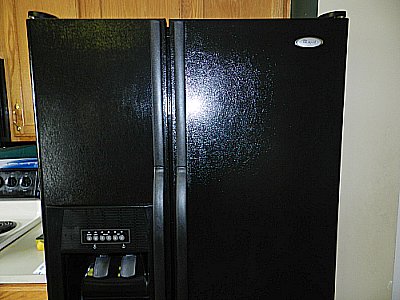 I didn't take this picture until the next day because I wanted to make sure that the refrigerator wouldn't have a dull finish. However, it looked great on the next day!  No dull finish. I was scared that it might be shiny on one day and dull on the next day, but it looks fabulous.  Toothpaste is a keeper for me…
Like this article? Sign up to get free email updates to Make It Or Fix It Yourself!