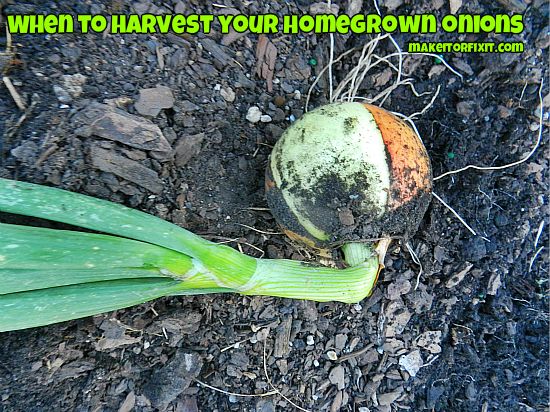 This is my second year at attempting to grow onions.  The first year I tried to grown onions, they didn't grow at all.  However, this year, they look fabulous! I was in the garden today to check on them and look at what I have growing in my garden.  Large onions!  So, if you're growing onions this year or perhaps next year and want to know when to harvest them, then here are the clues.  Please keep in mind that these are clues for harvesting them when they become big.  You can pick them earlier if you like or need one immediately for cooking.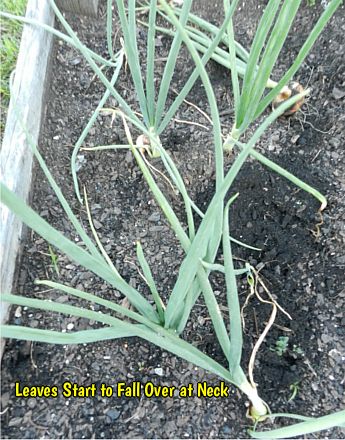 One clue that your onions are ready to harvest is the leaves or top portion will start to fall over flat at the neck of the onions.  Most of my onions are still standing straight, but a few have fallen over.  When about 85% have fallen over, I will just push the remaining over to help them out.  If you push the remaining over, let them sit in the ground for a couple of days before pulling up.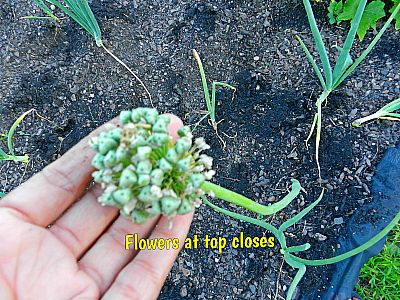 Some of the onions that you plant may have flowers growing at the top.  When the flowers close, they are ready to be harvested.  I only had one that had a flower growing at the top.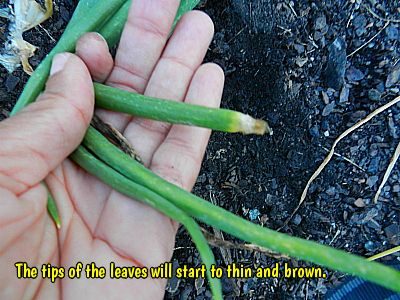 Another sign that they are becoming ripe is the thinning and browning of the tips of the leaves.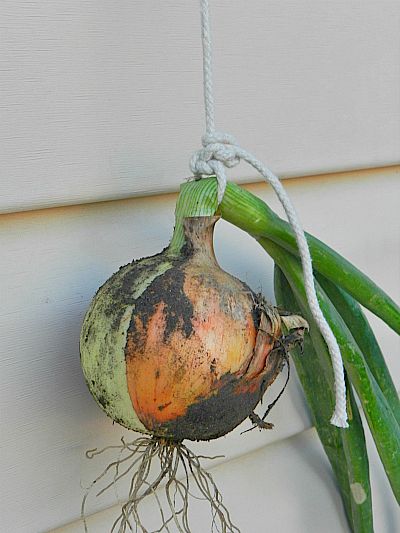 When removed from the garden, you can hang onions to dry on porch.  If it's really hot, you can lay in dry area on a flat surface to dry……..unless you need an onion at that very moment.  You'll know that they're dry when the neck part starts thinning and become paper-like.
So, have tried your hand at growing onions?
Like this article? Sign up to get free email updates to Make It Or Fix It Yourself!