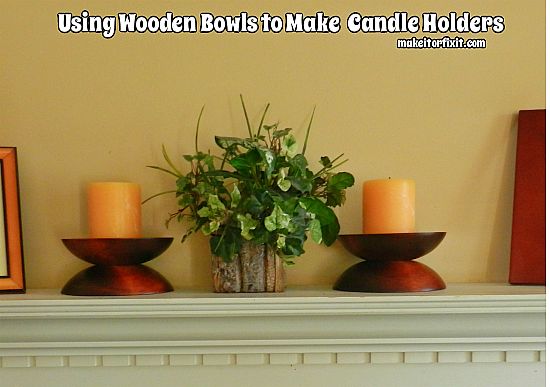 I decided to spruce up my fireplace mantel.  Of course, candles will spruce up any area.  I didn't want to spend a lot of money on candle holders so I thought about what little trick I could use to make my own candle holders.  When the thought first came to mind, I was thinking about having tall candle holders.  I knew I would use some type of bowl or saucer for the top and bottom part.  When I got to the thrift store, these wooden bowls just jumped out at me.  I put them on top of each other and I was sold.  I paid $3.93 for a set of four.  You can use any type of wooden bowls to make your own candle holders.  These are just so cute!
Items Needed:
4 wooden bowls
wood glue or liquid nails
Directions: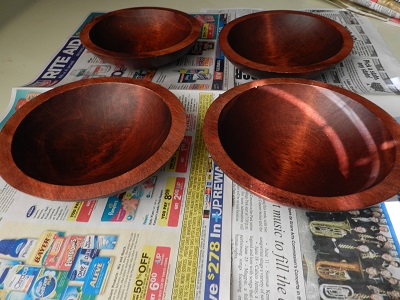 Work with the wooden bowls on newspaper.  You will need to glue and the liquid nails product that I'm using is a really powerful glue adhesive.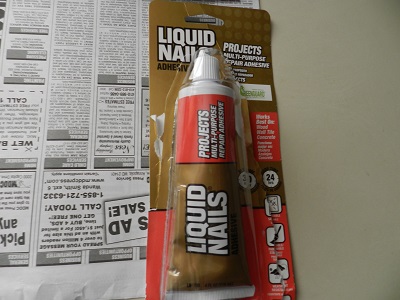 This is a picture of the product called Liquids Nails.  However, you can use any type of glue that works on wood.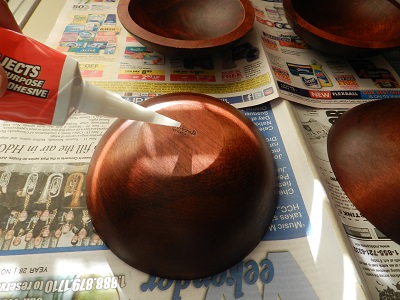 Turn bowls over to apply glue to bottom of one of the bowls for making the first candle holder.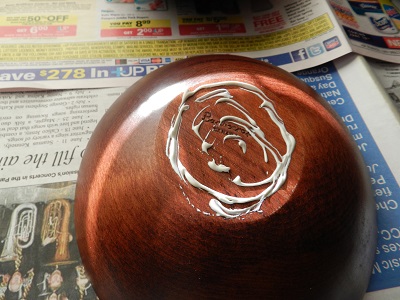 When putting on the glue, make sure that you only put it in the center of the bottom of the bowl.  As you can tell from the picture above, I put too much glue on it.  If you spread it over the entire center of the bottom, the glue will spread out when you top it with the other bowl.  So, make sure to only use a small amount.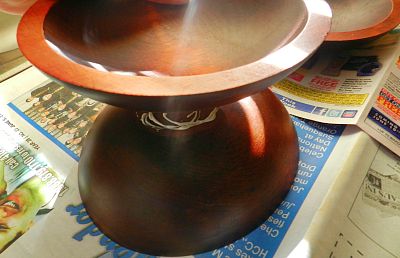 Then, top with other bowl that is face-up.  Let sit until glue dries completely.  Only thing left to do after this is to place a pretty candle on your homemade candle holder.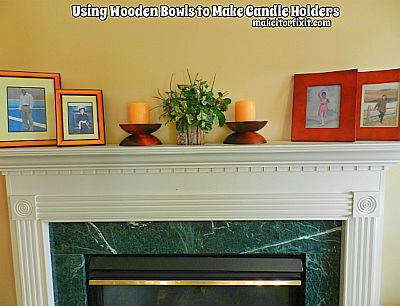 This is a wider shot of the fireplace with the candle holders.  They look so pretty!
Like this article? Sign up to get free email updates to Make It Or Fix It Yourself!