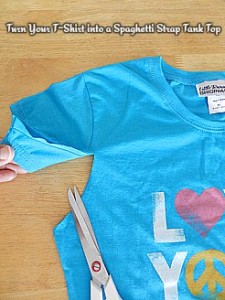 Got a lot of t-shirts piled up in your house? Why not turn them into cute spaghetti strap tank tops for the summer? Or, if you're hanging out at the thrift store and pick up some cute t-shirts, think about remaking them into a nice tank top. I found this one at the thrift store for $2. I decided to remake it into a spaghetti strap tank top. Wasn't that difficult and it turned out so cute!
Items Needed:
t-shirt
matching thread
sewing machine
needle and thread (optional)
Directions: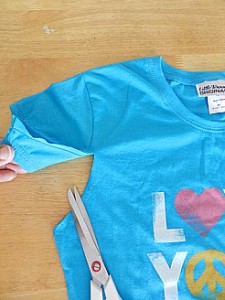 Cut sleeves off t-shirt.  Just cut along side the seam all the way up.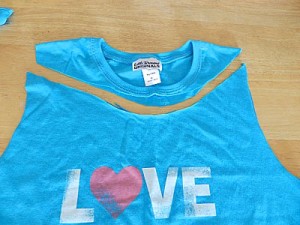 Cut off top part of neckline.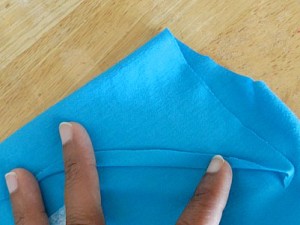 To secure the ends, fold down edge of cut parts around neckline and arm area. Press down.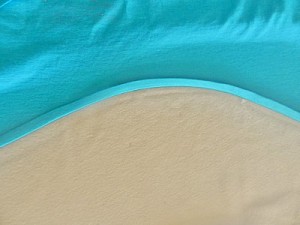 Make sure to double fold before sewing down in order to protect the edges. Press down.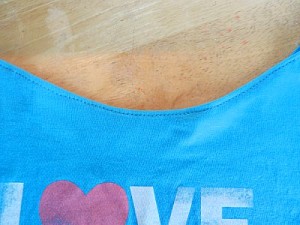 Topstitch folded area of neckline.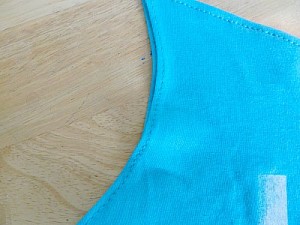 Topstitch around arm areas.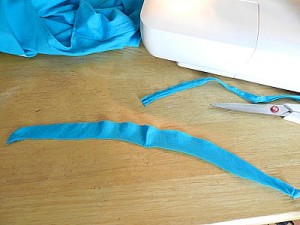 Make straps for t-shirt.  Just cut a piece from the sleeves that were removed.  This t-shirt only takes a small amount of strap.  I sewed one piece and was able to cut in half and use for both sides. Of course, it will depend on how much is needed after measuring.  So, you may be able to get away with only making one long strap and cutting in half.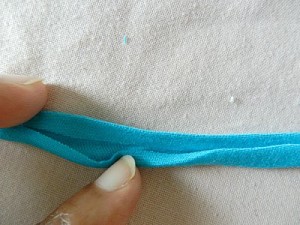 An easy way to make the strap is to fold and press, with iron, each side of material and then bring together.  See picture above. Sew strap by topstitching.  Make sure that is securely sewn together.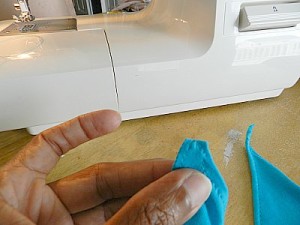 Fold down pointed area where strap will be placed.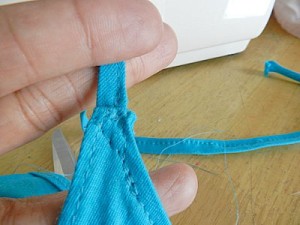 Attach strap and sew down with machine or needle and thread. Do other side.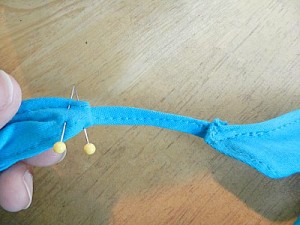 Before attaching front and back pieces together with straps, try on t-shirt to see how much strap length is needed.  Then, attach front and back piece together with strap.  Sew down.  Repeat on other side.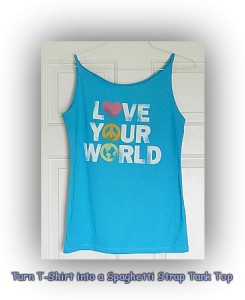 Here's a look at the finished product.  Simply adorable….
Like this article? Sign up to get free email updates to Make It Or Fix It Yourself!