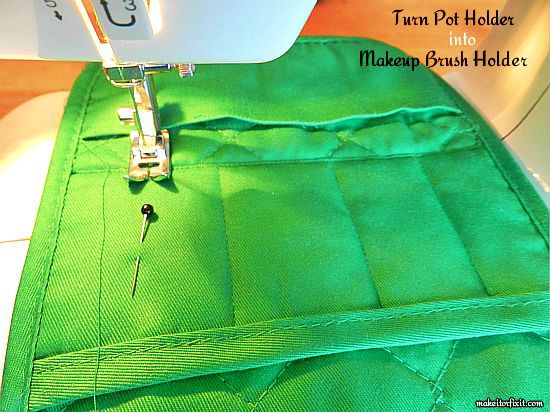 If you're in need of a makeup brush holder and don't want to spend a lot of money, here is a simple way to make one for $1.  Just turn a pot holder that contains a pocket opening into a nice makeup brush holder.  I found this pot holder at one of the Everything's a Dollar Store and turned it into a nice makeup brush holder for my teenage daughter.  She has tons of brushes that are thrown into a bag.  I thought this would be a neat way to organize her brushes, especially the ones that she likes to use a lot.  Just follow the simple steps below.
Items Needed:
pot holder with pocket
matching thread
Directions: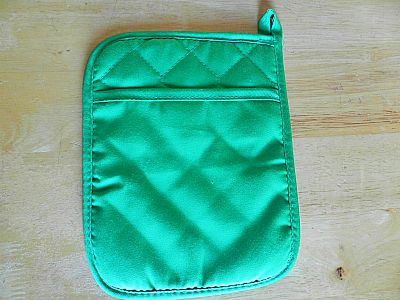 Find a potholder that has a large pocket.  This potholder is quite large. Some are smaller.
Cut in half.  Only cut through the pocket.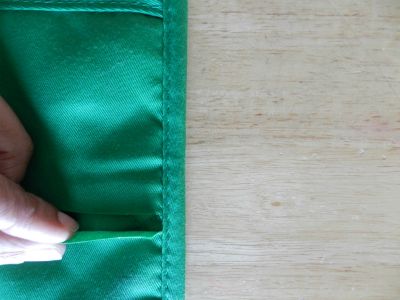 Then cut a little part of the edge down to allow you to fold under.
Notice how the folded area looks.  Pin.  Remove pins and press down. You now have two pocket areas.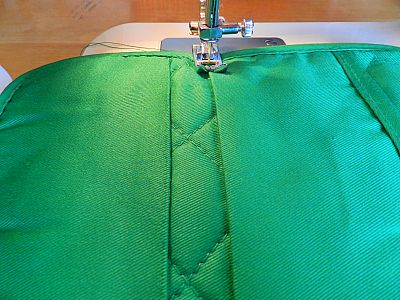 Sew down the bottom part of top pocket to close bottom area.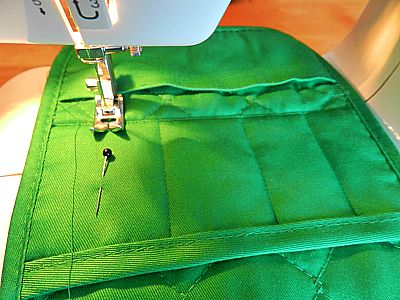 Starting with the top pocket.  Sew down different size pocket areas.  I did not measure the small pocket areas.  I sewed various sizes depending on the size of the brushes to be inserted.  You may sew large ones, small ones, or mix the sizes.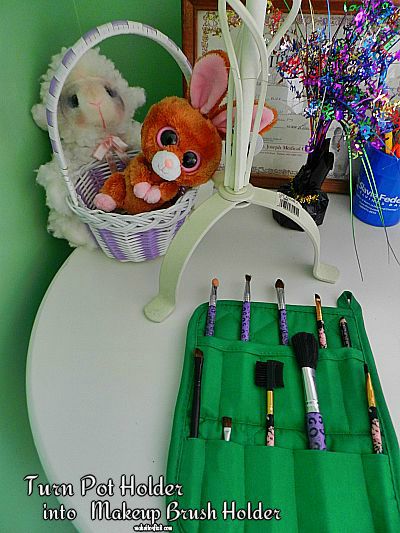 It turned out wonderful.  Organization….love it!
Like this article? Sign up to get free email updates to Make It Or Fix It Yourself!