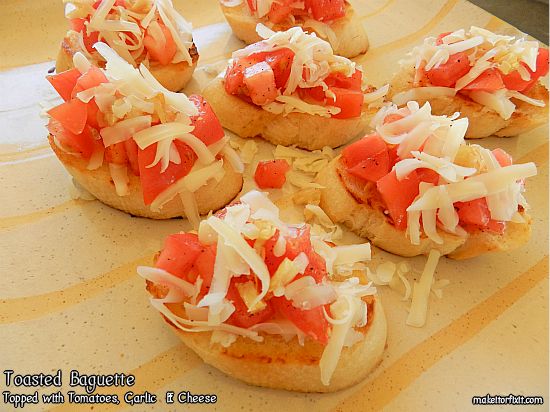 Decided to make a quick snack that is not loaded with sodium.  I love baguette! It is such a nice bread.  When you toast the baguette, it is simply delicious.  I could eat toasted baguette all day.  Of course, topping it with different items just adds to that great flavor.
Items Needed:
1 Baguette Loaf
3 Tomatoes (Roma or Plum are great choices)
5 Garlic cloves or more
Cheese
Unsalted Butter
Salt and Pepper
Olive Oil
Italian Dressing (optional)
Talipia Fish (optional)
Directions:
Prep some of the ingredients ahead of time. Cut the baguette into nice slices.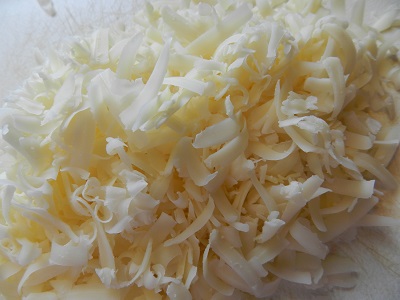 Grate cheese.  I chose Swiss Cheese since it contains less sodium (50mg per 1 oz).  This is a nice selection if you're looking to reduce your sodium intake.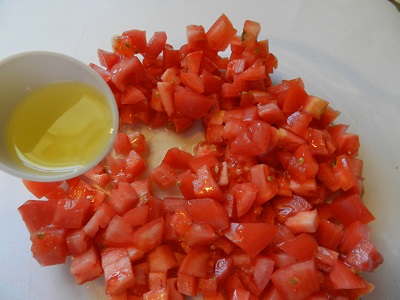 Dice tomatoes. Pour enough olive oil just to coat.  Add salt and pepper for taste.  Set aside or store in refrigerator while toasting baguette.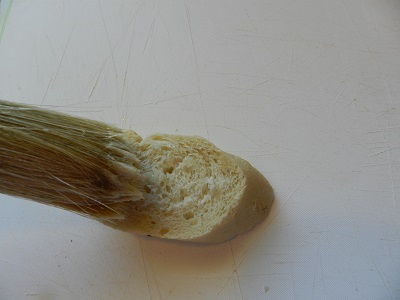 Coat each side of baguette slices with butter.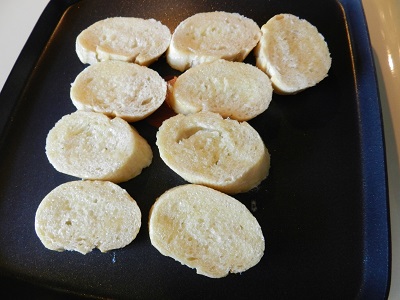 Place baguette slices on a griddle or pan.  Let brown on each side. Remove.  These are so delicious toasted!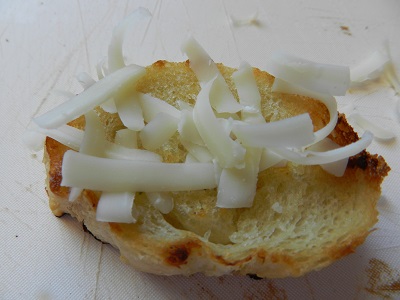 Layer with a little cheese before adding additional toppings.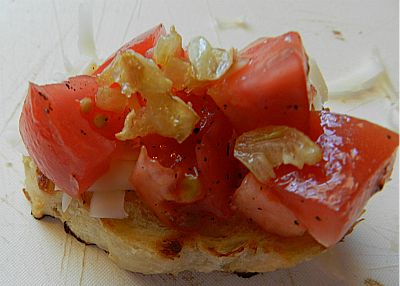 Add tomatoes and garlic.  Finish off with cheese topping.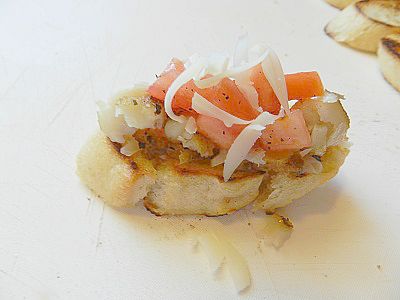 On some of the baguette slices, I put small pieces of Talipia fish that I had leftover from yesterday's dinner. Then, topped with tomatoes, garlic and cheese.  Both ways are great.  You can pour on a little bit of Italian Dressing to add a little pop to it.
Like this article? Sign up to get free email updates to Make It Or Fix It Yourself!