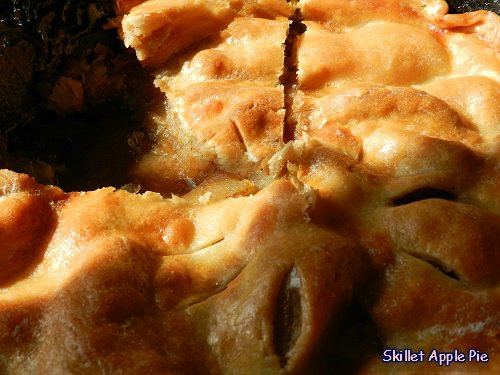 I was online and saw a Skillet Peach and Blueberry Pie, however, I'm not a fan of blueberries.  So, I kept searching and found a Skillet Apple Pie that was from Southern Living and I decided to give my new cast iron skillet a try.  It's something about cast iron cooking that makes you think of old-fashioned cooking. Of course, I  changed up a few things from the recipe, like amount of apples, spices, etc. I can never seem to follow a recipe exactly without making some changes.  This recipe is so simple to make and the crust (hint: store bought) is so good in this pie.  Plus, the tangy granny smith apples pair so well with the brown sugar.  Perfect!
Ingredients:
3 pounds of granny smith apples
3/4 cup of light brown sugar
1 box of pie crusts (15 oz)
3/4 cup of granulated sugar
1 tsp cinnamon
1/2 tsp nutmeg
1 egg (egg white only)
6 tbs butter
sugar to sprinkle on pie crust top
10 inch cast iron skillet
Directions: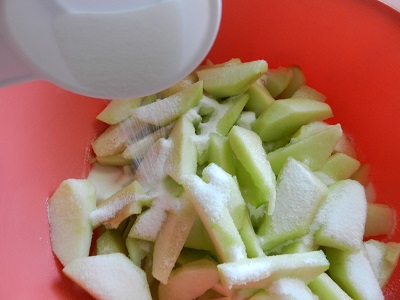 Peel apples.  Cut into small wedge shapes. I cut up the entire 3 pounds of apples. Pour sugar over apples.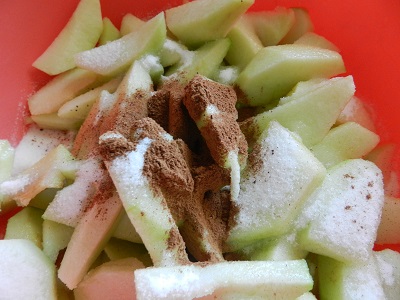 Add in cinnamon and nutmeg.  Mix together. Set aside in refrigerator.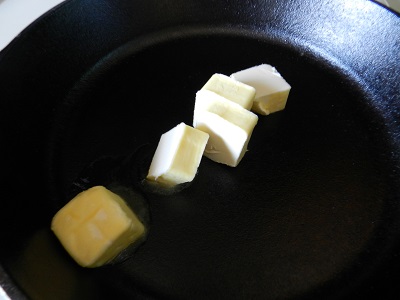 In the meantime, melt butter in cast iron skillet.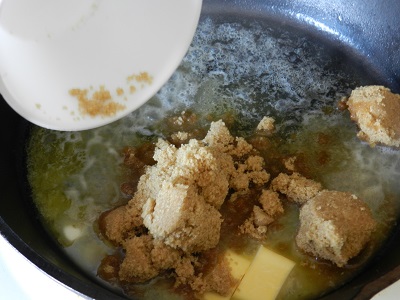 Pour in brown sugar.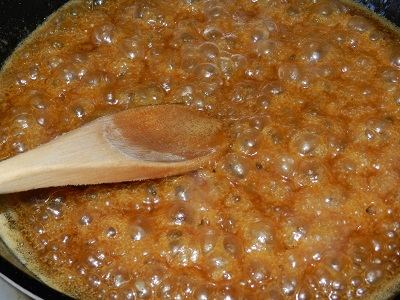 Cook for about 1 minute.  Stir often.  Remove from heat.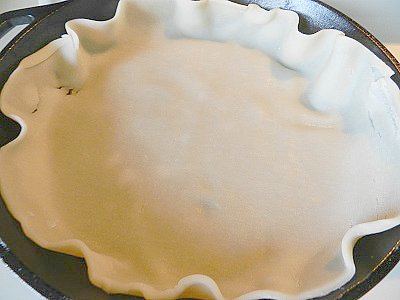 Place one crust over brown sugar and butter mix.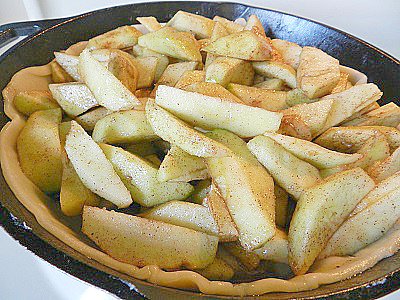 Pour apples on top of crust.  (I did not pour the juice that was remaining at the bottom of the bowl holding apples.  I didn't want to have my pie too liquid-like. Even though I cut up the entire 3 pounds of the apples, I didn't use about 1 1/2 cups of the apples. I didn't want to overload the pie with too many apples.  You may want to use all of the apples.)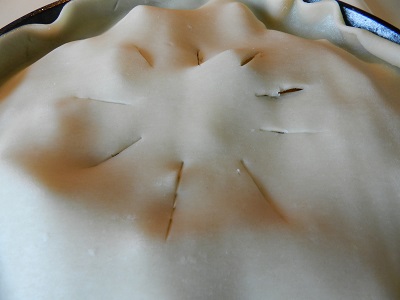 Top with remaining crust.  Cut slits in crust to allow steam to vent.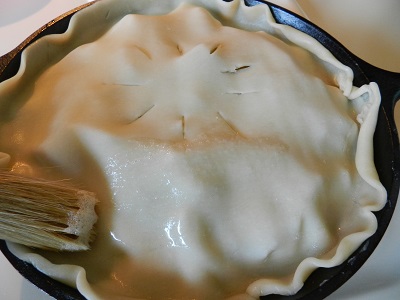 Whisk egg white from one egg until foamy.  Brush top of crust.  Then, sprinkle a little sugar to coat top.  Bake at 350 degrees for 1 hour 15 minutes or until golden brown crust is achieved.  (Amount of time may vary depending upon your oven.) If it starts to brown too much before done, cover edges or top of pie with some aluminum foil.  Allow to cool.  Then, enjoy!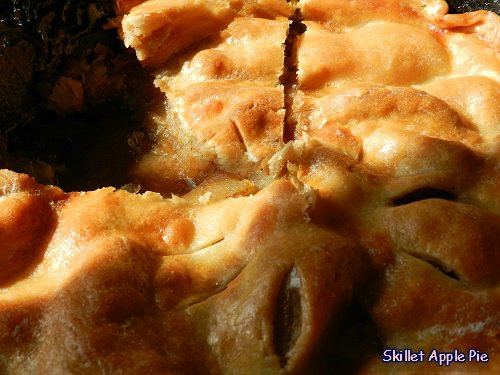 Simply delicious!  That crust…..
Like this article? Sign up to get free email updates to Make It Or Fix It Yourself!