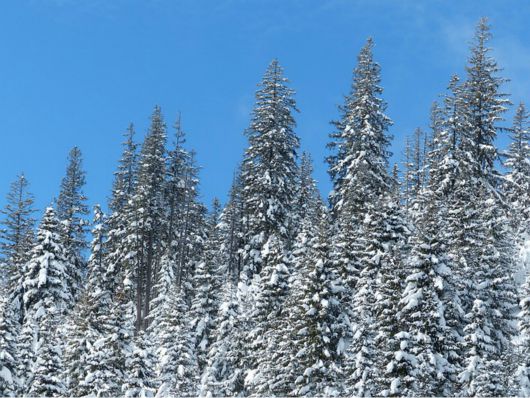 I'm so happy that cooler weather is coming!  I love the fall and winter!  Of course, I don't like the onset of a potential higher electric bill.  So, it's best to get a head start on holding that bill at bay.  These are some of the tips that I use during the colder months.
Reverse Your Ceiling Fan Blades To Help Spread Warm Air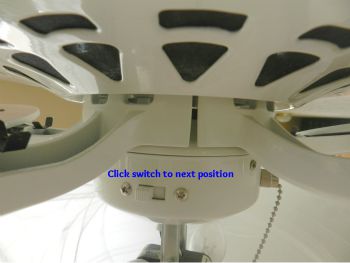 Do you use your ceiling fan during the winter months? If not, you should.  First, you should reverse the blades so that they spin clockwise.  This is very simple to do.  If you stand on a ladder, and look near the blades, you will find a switch.  Just click the switch and it makes the blades move in the opposite direction. How does this help with spreading warm air?  The blades will pull cool air up and push warm air down.  This will definitely help to circulate warmer air that is coming from the heating system.
Lower Your Thermostat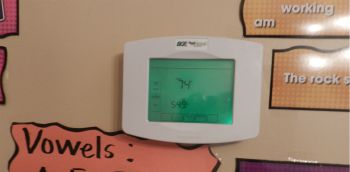 How warm do you need it in your house?  I don't like the house too warm in the winter.  Generally people will say set it at 68F while at home or 58F when you leave.  It depends on you and how much you want to pay.  During very cold days, I keep the thermostat at 72F while home and 65F when not at home and during sleeping hours.  I have a programmable thermostat.  If you can get one, it is really useful.
Plug up those places where cold air is seeping through windows and doors.
Window: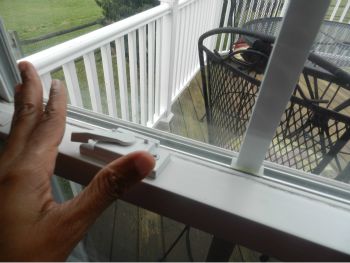 First, determine where your air is coming through by putting your hand up against the windows.  Normally, it seeps through where the lock or hinges is located.  We buy this plastic sheet from Home Depot to cover the windows.  (I know, it's not the prettiest thing).  However, this year, I think I'm going try this new product I found online.  It's called Rope Caulk.
Doors:
We'll be replacing the stripping around these french doors.  Air shoots through these areas.
Use door stops.  Think I'll make some cute ones during the fall.  Or, just roll up some type of fabric to stop the air if replacing the stripping doesn't completely stop that cold air.
Replace Air Filter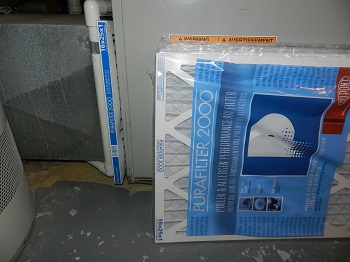 Check the air filter for your HVAC heating/cooling system.  Replace the filter if needed.
Close Off Unused Rooms
Keep doors closed that aren't used during the winter.  I have a room that we call, "The Pink Room."  (The walls are painted a hot Disney paint).  The air never comes through completely in this room, whether it's winter or summer.  Don't we all have one of those rooms in the house?
Dress Warmly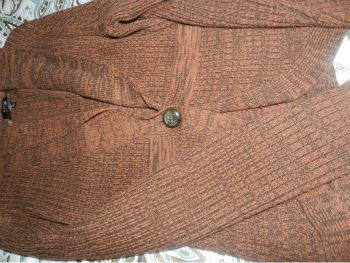 Does your kids seem to dress like it's still summer during the winter?  My kids think that only a camisole or tank top are to be worn inside the house during winter.  I'm a winter girl.  I love long sleeves!  So, grab a long sleeve shirt and a cup of hot chocolate and enjoy the winter!
These are a couple of tips that should help lower that electric bill this winter.  Perhaps, we'll have a mild winter and won't have to run the heat too much.   What tips do you use to help keep your winter electric bill low?
Like this article? Sign up to get free email updates to Make It Or Fix It Yourself!