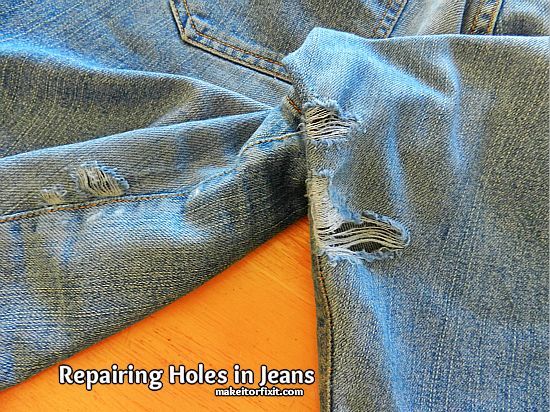 These are definitely my favorite jeans.  How can you tell? Well, I wear them so much that they now have holes in the bottom.  So, I've decided that it's either time to throw them away or try to figure out how to repair the holes.  This turned out to be a pretty simple fix.  If you have some jeans that need a repair, then here are the simple steps.  I have seen this type of repair done with interfacing or fusing.  I didn't have interfacing and wasn't sure if I really wanted to use it.  I've seen this repair done with a darning foot on the sewing machine.  Didn't have that either.  Sometimes, you have to use what you have.  I have a simple sewing machine.  Just used a basic stitch, going forward and backwards.
Items Needed:
small piece of denim fabric (large as the hole that needs mending)
matching thread
Directions: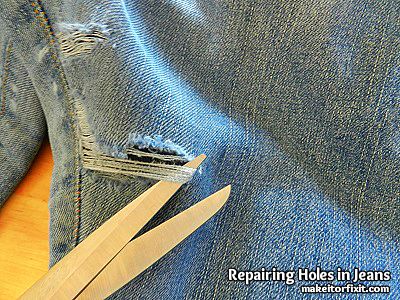 First, cut any strings that remain attached to front of holes.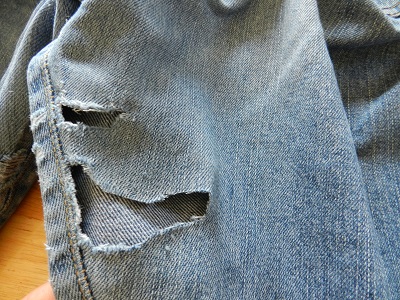 This is how the jeans look after cutting any strings that were remaining.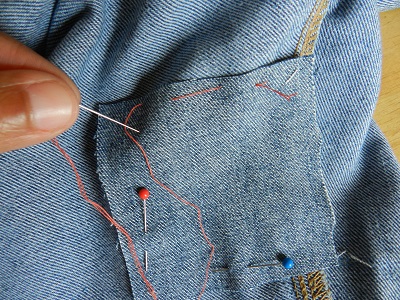 (Turn jeans on wrong side.)  Cut a patch large enough to cover the holes from old jeans or purchase denim material. Pin patch of material over holes. Then, baste down using a needle and thread.  I used material from some old jeans that I did not wear anymore.   Remove pins when basting is done.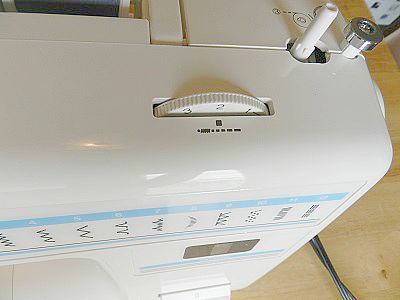 Since, I do not have a darning stitch on my machine, I decided to put the thread tension on #2.  It makes the stitches shorter and tighter.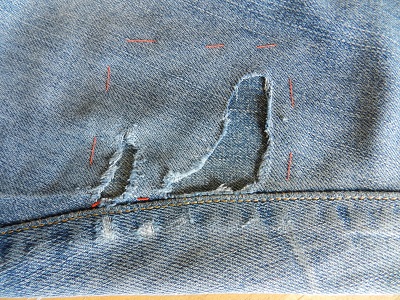 (Turn jeans on right side to sew down.)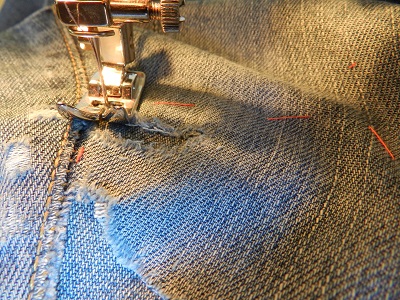 To mend, just sew a regular stitch up and down the length of the hole.  Use the backspace bar on your machine to back up after going forward.  There are no particular amount of times to sew forward and backwards.  You want to make sure that you cover the entire area and that the patch is sewn down securely in jeans.  I started mending the smallest hole first.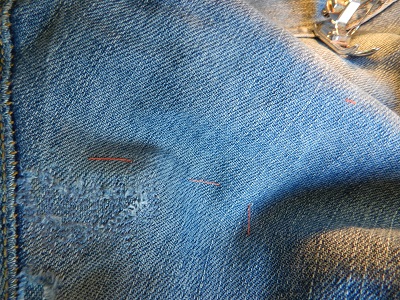 This is how the small hole in jeans look after sewing.  That is really neat! You can barely tell that there was a hole in the jeans.  Love that!
Now, on to the larger hole in jeans.  Use the same technique of sewing completely down the length of hole and backwards.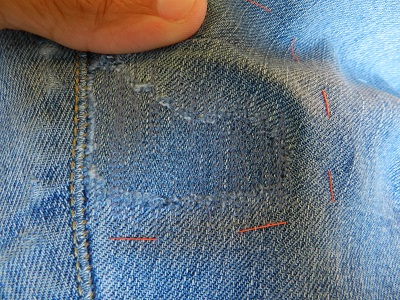 Now, I am definitely impressed with how the jeans are looking.  Doesn't get any easier than that…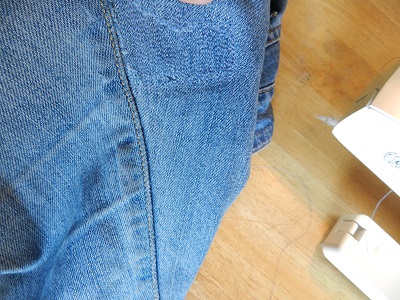 This is just another shot of the mended hole in jeans.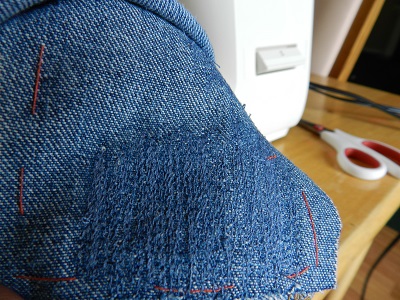 This is how the underside of the patch looks after mending.  Make sure to cut extra fabric off of the patch.  Use pinking shears to trim extra material from the patch since denim material ravels a lot.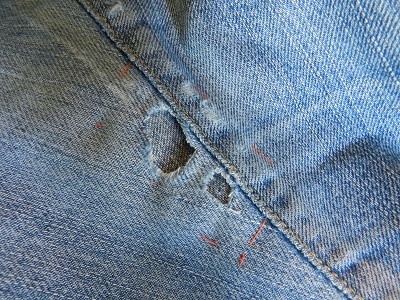 There were a couple of small holes in the other leg of the jeans.  I followed the same steps as above.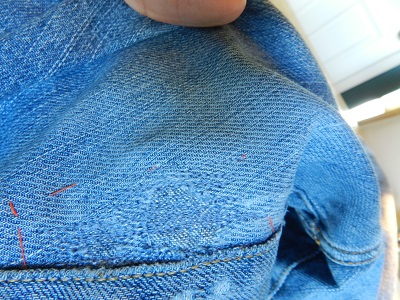 After mending, it looks totally great!  This is a skill that will surely come in handy again….
Like this article? Sign up to get free email updates to Make It Or Fix It Yourself!