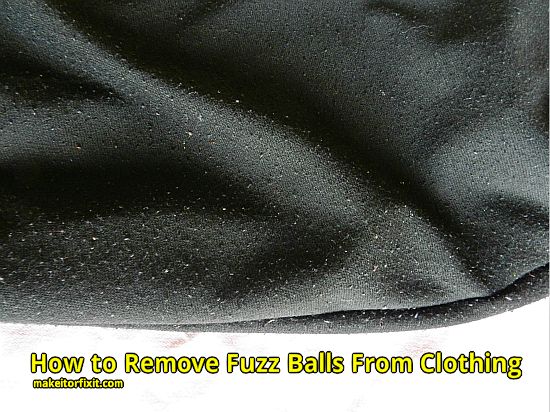 Just figured out how to remove these ugly fuzz balls from my black pants.  Sometimes, its called pilling on clothing. There were so many on the pants that I thought about throwing them out.  However, these are one of my favorite pair of pants.  Love them!  So, I tried the razor technique to remove them.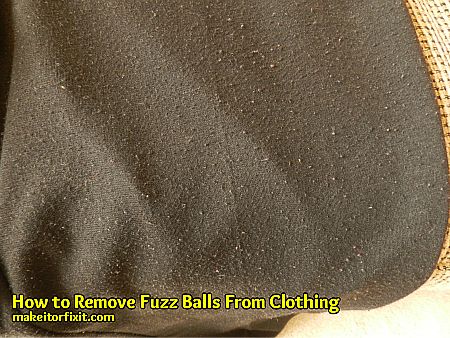 This is another shot of the pants and how horrible they look right now.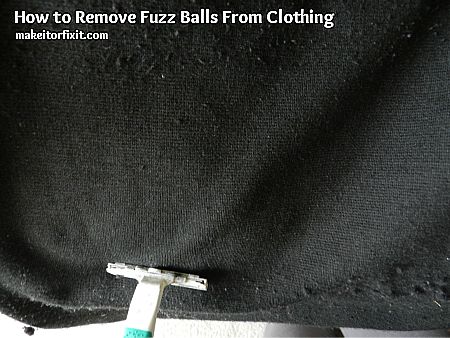 Well, guess what?  All, you have to do is take a regular razor and glide it down the pants.  You know…like shaving a leg.  However, this time you will actually be shaving a pants leg.  Look how smooth it's starting to look.  I've only shaved a small portion so far, but you can see the difference.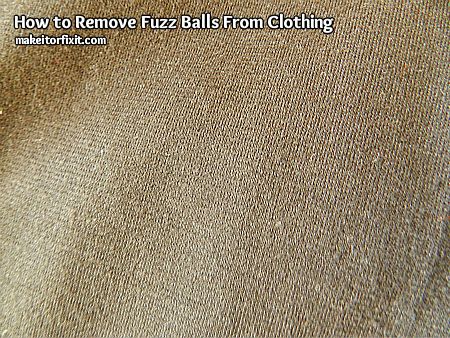 Just finished one complete leg.  The lighting on the pants are different, but it's the same pair of pants.  Look how wonderful it looks, now! No more fuzz balls. Just saved a pair of fabulous pants!
Like this article? Sign up to get free email updates to Make It Or Fix It Yourself!