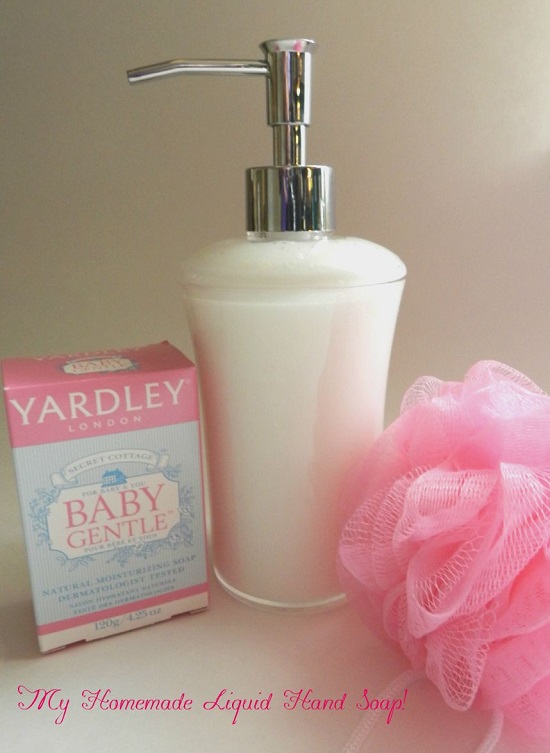 Of course, I had to try this!  I'm the type of person that likes to know how to do many, many, many different things.  Now, I can mark this one off my list.  This is pretty simple to make.  After researching about making the hand soap, I found there were some disagreements on how safe it is to keep over a long period of time and how to store it.  These are my thoughts: If you fear that it will not keep for an extended period of time, don't make a lot of it.  Make it in smaller batches.  Also, some people did not like the fact that homemade liquid hand soap does not lather.  That is a preference of each individual person.  Personally, it does not bother me as long as it cleans my hands.  It's a homemade recipe and I don't tend to stress over certain things.  It was totally a cool thing to try! If you feel like trying it, give it a go. Please keep in mind that this makes about a gallon of hand soap or more.  Also, you can try different kinds of soap to see if it works for you.
Ingredients:
1 gallon of water (bottled)
2 bars of soap (I used Yardley London Baby Soap)
1 tablespoon of pure glycerin
Directions:
Grate the soap bars.  I was just about to say, "grate the cheese."  By the way, grating soap is not an easy thing to do.  It is definitely not liking grating cheese.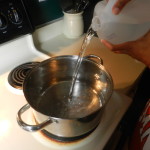 Pour the gallon of water into a pot and bring to a boil.  Then turn off.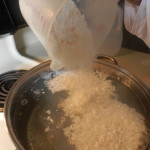 Pour the soap into the hot water.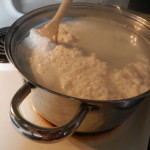 Stir until well blended.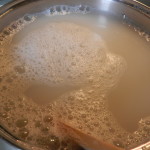 After blending, it should look like the picture above. Pour in 1 tablespoon of glycerin. Set aside for 14-24 hours.  The reason there is such a large difference in the time is because by the time 14 hours arrived, I was in the bed and didn't get back to this little experiment until the morning hours.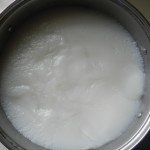 After it has set for awhile, it will be stiff and white. Stir to loosen up.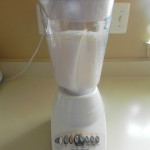 Pour into a blender and blend until smooth.  Then pour into the container of your choice.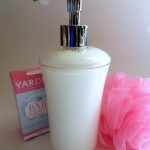 Presto! You have your own homemade liquid hand soap.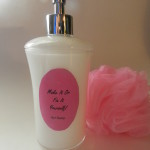 Playing around with the pump and made my own label on the printer.  Yep…it's my own Make It Or Fix It Yourself homemade liquid hand soap!
My Opinion:  I thought the texture of the soap was a little more gooey than the kind you buy in the store.  No, it didn't lather, but that was not a problem for me.  I like how it looks in the pump.  Looks just like store bought.  I like the scent of the soap.  It was a baby scent. The scent didn't stay on my hands too long.  I couldn't tell whether or not it made my hands drier, only because my hands are always dry. (I keep lots of lotion by every sink in my house.) I could live with a liquid hand soap like this one.
My Daughter's Opinion:  She didn't like that it didn't lather.  She liked the smell of the liquid hand soap. She didn't mind the gooey feeling.  She loved how it looked in the pump.  It's definitely going in their bathroom.  As a matter of fact, she's already put it there.
Have you made this yourself? Or, would you like to make this? Share your thoughts….go ahead. Share.
Like this article? Sign up to get free email updates to Make It Or Fix It Yourself!