My Fabulous Homemade Pound Cake!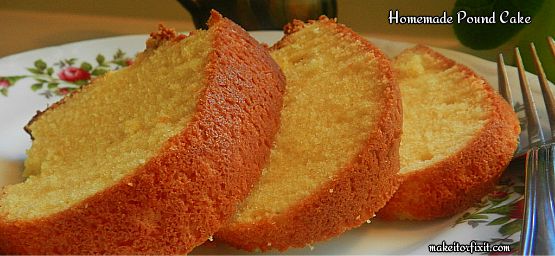 Nothing makes the house smell more like home than a delicious homemade pound cake.  I decided to whip one up today.  I like to eat my pound cake slices hot out the oven or warm a slice quickly in the microwave.  I know a lot of people like a dollop of ice cream or whip cream and fruits on top.  Not me.  I just like the delicious taste alone.  Just use the ingredients and directions below to bake up one! Don't forget to preheat the oven for 325 degrees.
Recipe: Fabulous Homemade Pound Cake
Ingredients
2 sticks of butter
2 or 3 cups of sugar (How sweet do you want it?)
1/2 teaspoon of baking soda
6 eggs
3 cups of all-purpose flour
1 1/2 teaspoon of vanilla
2 cups of sour cream
1/2 teaspoon of nutmeg
yellow food color (I used 8 drops. Its up to you.)
Directions:
Cream the butter and sugar in a bowl.  Remember, if you use 3 cups of sugar, the cake will be very sweet.  It depends on what mood I'm in.  Today, it was 3 cups of sugar for me.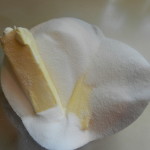 Add the sour cream and blend into the sugar and butter mix.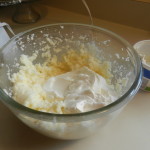 In a separate bowl, stir or sift the baking soda and nutmeg with the flour.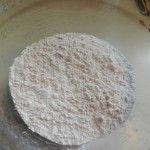 Add the butter, sugar, and sour cream mixture to the flour.  Blend well. Put eggs in one at a time and blend.  Add in the vanilla.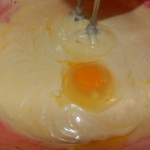 Now for the fun part…Put in the amount of yellow food color drops, depending on how yellow you want the inside to appear.  I used 8 drops, but that's because I like a nice yellow color.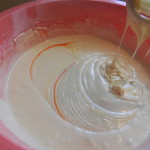 Pour into a bundt cake pan.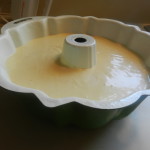 Then, just wait for this….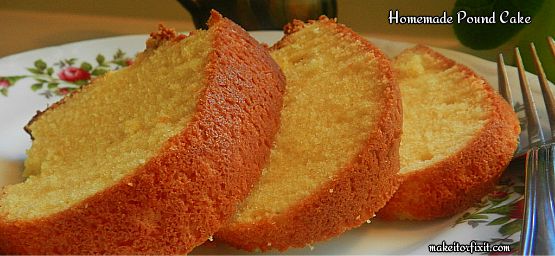 Cooking time: 1 hour 10 minutes
Number of servings (yield): 12
Like this article? Sign up to get free email updates to Make It Or Fix It Yourself!