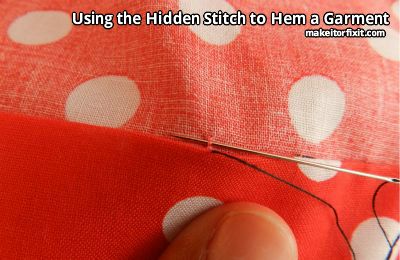 Sometimes, we buy clothes and they're too long or we want them a tad bit shorter.  Normally, you would probably take them to the cleaners and pay to have them tailored.  However, if you can't get to a cleaners or don't want to pay and you feel like attempting it yourself, then give it a go.  I learned this hidden stitch in high school.  It was actually the skill I won first place in the district competition. (This was so long ago!)  I've always liked this stitch.  It's like having a secret and not wanting anyone to know.  Hence, the hidden stitch.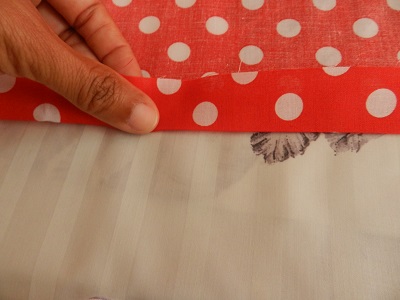 The first step is to try the garment on and determine how high you want the hem.  Then, fold garment's hem one time.  Press down.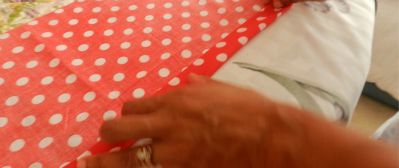 Then fold hem again at the measuring point.  This will make the fold to insert needle through when doing the hidden stitch.  Press again.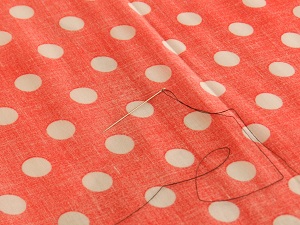 Thread a needle with matching thread as close to the garment's color as possible. (For this post, I am using a non-matching  color so that you will be able to see the stitch better.  However, you will want to select a color that is the same color as material.) Knot the thread at the end.  Only knot one end of the thread.  Do not tie them together.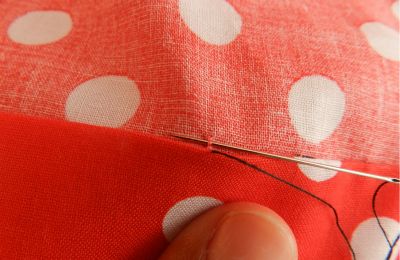 The key to the hidden stitch is to try and pick up only one strand of material in the first step.  If you can't help but pick up two strands of material, that is still okay.  The less strands you pick up, the lesser the thread shows through the material. Pull through or go right into next step below.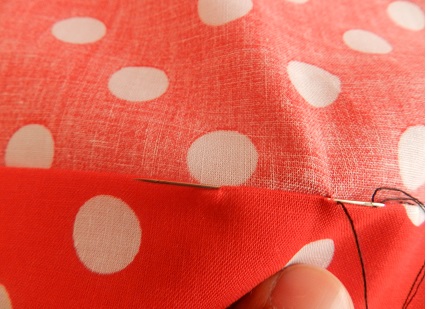 Slide needle through folded area about 1/2 inch  or more and bring back through fold.
Then, repeat process again by picking up one strand of material and inserting needle back into the folded area.  This photo shows how the threading process looks when doing the hidden stitch.  Continue sewing all the way around until you come back to the beginning.
Once you come to the end, secure the thread.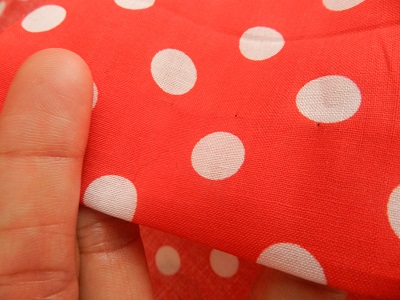 Turn garment over and there you have it….the hidden stitch.  You can see the little black thread stitch a little.  Now, imagine if you're using the same color thread, you would barely notice the thread at all.  Now, you can do that yourself whenever you're in a pinch and don't have time to get to the cleaners.
 Video of Hemming a Garment Using the Hidden Stitch
Next week, I will try to show the top stitch.  It is useful when hemming jeans.  It is done on the sewing machine.
Do you sew? Or are you interested in sewing? I always love the idea of having as many skills in my bag as possible.
Like this article? Sign up to get free email updates to Make It Or Fix It Yourself!