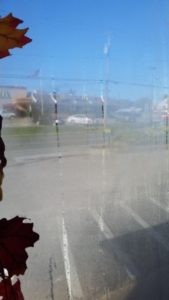 So, I recently opened a Thrift Store Boutique. Yay! The selling point for this location was the boutique-styled windows. When we moved into the store in August-September, the weather was nice and warm. Had no problems with the windows. Then, in the month of October, the weather turned cold and this was my view from the inside out. Not to mention that potential customers couldn't see on the inside when passing by the store. Well, that was not good. It seemed the colder it got, the more fog that appeared on the window. Science…won't explain that. So, my goal was to defog those large windows so potential customers could see the merchandise. And with the quickness! So, I tried this tip from the internet. Couldn't believe it worked. Get your shaving cream ready…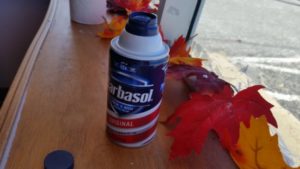 That's right. Get a can of shaving cream. I'm sure any brand will do the job.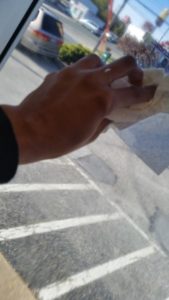 Spray a little shaving cream on a paper towel. Spread a light coating all over the window. You don't have to let it sit.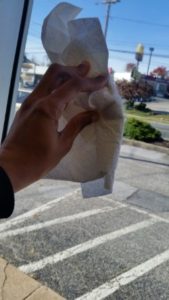 Then, take a clean paper towel and wipe off window. You have to rub a little bit in circular motions to completely remove shaving cream.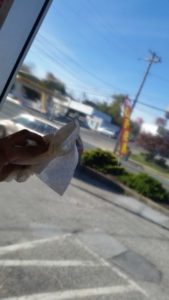 Change paper towels as needed. Keep rubbing until clear. You want to make sure that you get all the shaving cream off because it will harden if allowed to sit on the window. I left a few spots and had to remove with a thin blade. Besides that, I must admit that shaving cream is great for cleaning windows. Definitely, my new window cleaner with the benefit of defogging windows.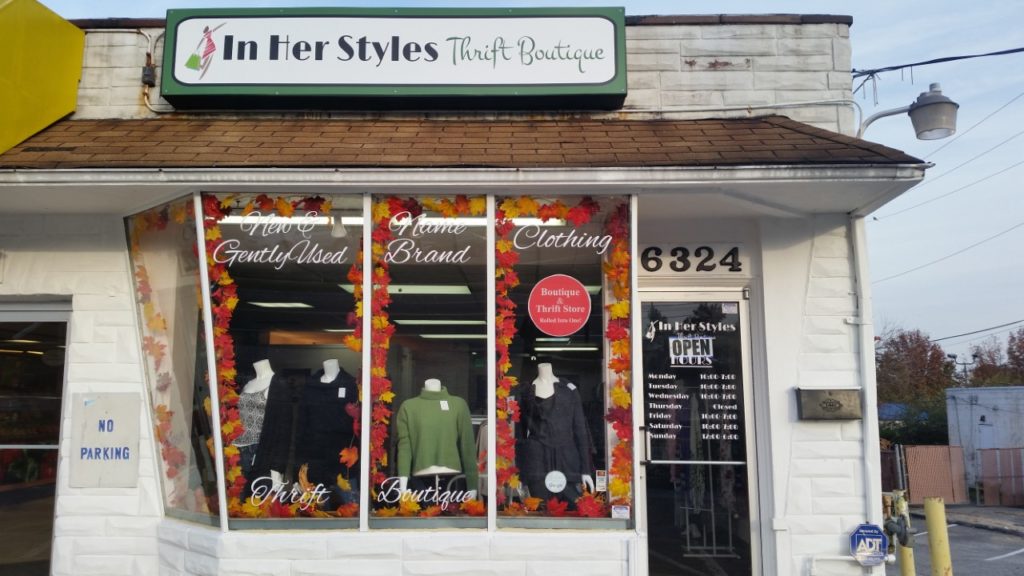 It's been a week and the windows still look fabulous! Here's a look at the windows from the outside. With windows like these, potential customers must be able to see inside!
Like this article? Sign up to get free email updates to Make It Or Fix It Yourself!