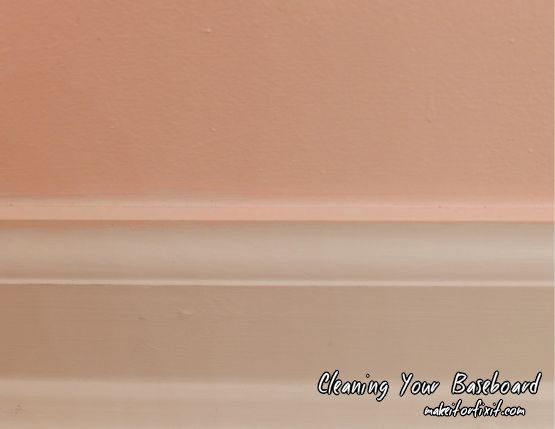 Okay. I'm finally getting around to attempting to clean my baseboards.  It is one of those "don't-really need-to-get-to chores."  If you're like me, you look at them throughout the year and silently say in your head, "I need to clean those one day." Which outside of my head means "never."   Well, I actually cleaned them today.  I've come to the conclusion that it doesn't matter what kind of baseboards or what type of color that you have on your baseboards, it will not hide the lint and hair that clings to them, especially in the bathrooms.  They seem to be the worse in the bathrooms. I've heard of people cleaning their baseboards with dryer sheets, but these boards were way pass that stage since the dirt and lint seemed to have stuck on the boards.  It didn't bring off the dirt for me. Perhaps, this is due to never cleaning these boards since I've been in this house  This is probably the reason that it is a chore that rarely gets done.   Until today…. I used liquid fabric softener and it made the cleaning so much easier.
Items Needed:
4 quarts of water
1 cap full of liquid fabric softener
bucket of pail to hold water
brush
towel
Directions: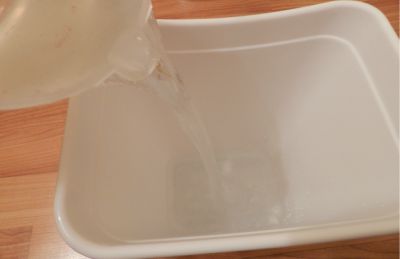 Pour four quarts of water into a container.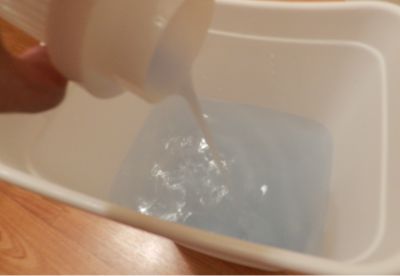 Add a cap full of liquid fabric softener.  This should help deter the lint from sticking so much the next time.  Plus, it gives you a fresh laundry scent when you're finished.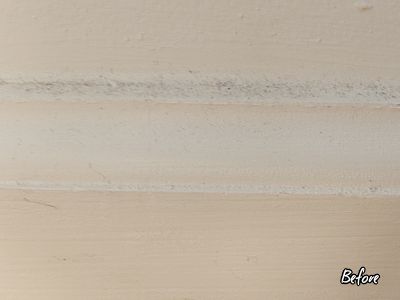 I decided to start in my family room where I'm always sitting and looking down at these boards.  Ugh….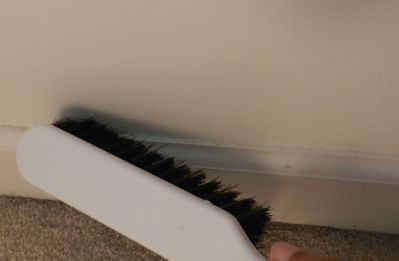 First, brush as much as the dust and lint off the boards as possible. If you're lucky, you may be able to get your boards really clean after this step.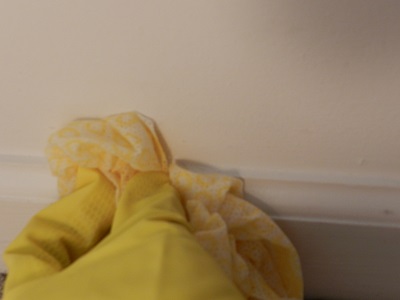 Then use a towel to wipe/scrub the dirt and lint away.  I'm using a lint-free towel that I picked up from Every Things a Dollar Store.  Wow! Just a couple of hard scrubs and it's looking good already. Now, if these boards could stay this clean, I would be such a happy camper.  Perhaps, since I've cleaned them, I may be able to just take a dryer sheet when I need to touch them up. I'm crossing my fingers that the Fabric Softener will deter future lint from sticking to the boards.
Below is a couple of before and after shots of the bathroom's baseboard.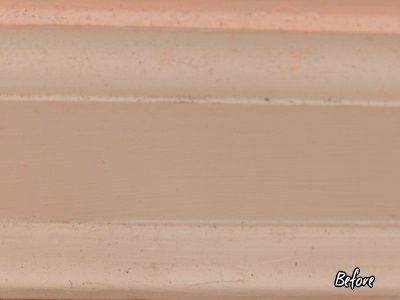 These were in serious need of cleaning.  For some reason, with all the other chores that need to be done in the house, this is one that is easy to overlook.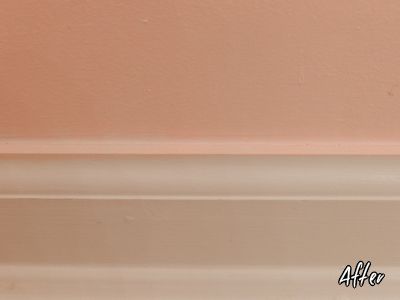 Though, this is a chore that one rarely or perhaps never gets to, it definitely makes the room feel so clean or shall I say cleaner.  I just love the look of these freshly-cleaned boards.  Next time, I'm delegating this chore to my girls.
So, honestly, how often do clean your baseboards? If you're like me, the answer is never.
Like this article? Sign up to get free email updates to Make It Or Fix It Yourself!