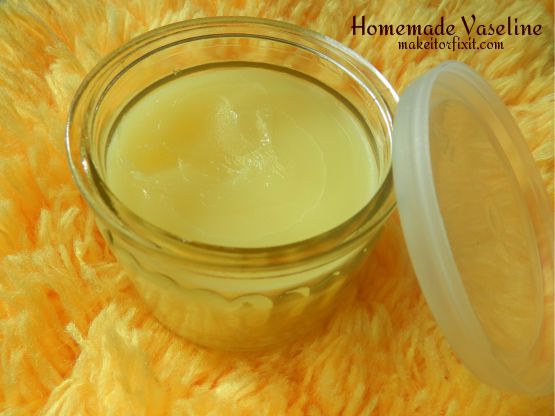 The winter is approaching and it is definitely the time to take that extra step to ensure that your feet stay soft and smooth during the harsh weather.  If you're like me, you're going to have your feet in boots during those cold months.  It's definitely a good idea to keep them moisturized, so that they will remain soft and smooth.  Our feet can take a beating during the cold, rough weather.  I have been using Vaseline on my feet for a very long time.  It has been a regular part of my feet regimen for the last 20 years.  Of course, when I found out that I could make this stuff, I was totally thrilled.  I have bought so much Vaseline. This will definitely cut down on the money I spend on this product.  Here are the directions, plus my routine for keeping my feet soft and smooth.  Even though I only use Vaseline on my feet, this homemade version can be used in the same ways that you normally use it.  It's not just for the feet.  Use it on your hands, lips, elbows, etc.  It is wonderful!  If you have really rough feet and need something that will really soften then, check out my Homemade Lotion Bars.
Ingredients:
1 ounce of grated beeswax (1/8 cup)
1/2 cup of olive oil
Directions: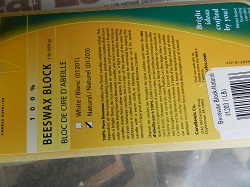 First, let me say that you can use the beeswax pellets.  I bought the block because I was able to purchase it from A.C. Moore Craft Store.  I know that most people who make this actually prefer the beeswax pellets.  You will more than likely have to purchase these online.  I also went with purchasing the block because I can have more wax for cheaper.  This block is 1 lb and it was priced for $6.99, however, I had a 50% off coupon.  So, the price was around $3.50.  It will last a longer time and I can make several more batches with the block.  I priced some of the pellets and they were around 4 to 5 dollars for 4 ounces of pellets. Of course, the block does take a little more work.  It's totally up to you.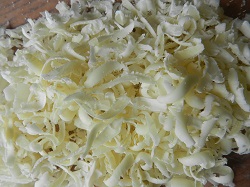 Using a grater, I grated about 2 ounces.  Didn't need that much for this batch.  You only need about 1 ounce or so.  I probably used about an ounce and a half.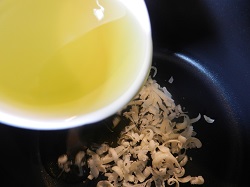 Place oil and wax into a pot. Let it melt over low heat.  It melts very quickly.  As soon as it is melted, remove from burner.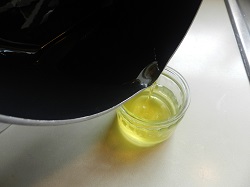 Pour into a container as soon as it is warm enough.  You don't have to let it sit for long. It will not be too hot to pour into a container.  Plus, it will start to gel or stiffen in the pot if you leave it in too long.  You will notice that it will become the consistency of Vaseline in about a couple of hours.  I did not actually time it.  However, it does not take a long time. That's just how easy it is to make!
Now, how do I incorporate this Homemade Vaseline into my everyday routine?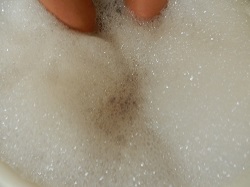 First, I soak my feet in bubbly water.  (I don't get to soak my feet every day.  Would be great, if I could.) Or, I will follow this routine if taking a shower or bath.  Towel your feet off. Put on your favorite lotion.  Then, immediately, put the Homemade Vaseline on your feet.  The Homemade Vaseline has a really soft feel when you put it on.  You'll love it, for sure.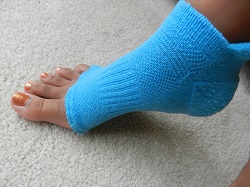 Using a sock that I have cut the foot part off, I cover my feet to retain the moisture from the lotion and Homemade Vaseline.  The heel is where the Homemade Vaseline is needed most to work its magic.  I leave it on overnight sometimes or I will just leave on for hours while I am doing other stuff. Just follow this little routine as often as possible and you'll have soft and smooth feet!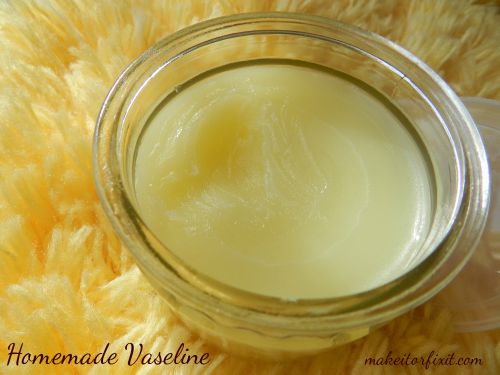 Have you tried making your own Vaseline? Do you have a routine that you use for keeping your feet smooth.  If so, please share.
Like this article? Sign up to get free email updates to Make It Or Fix It Yourself!