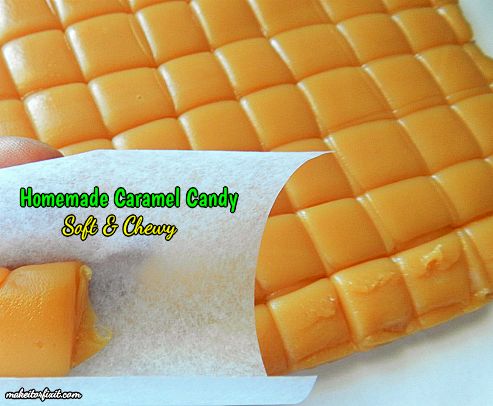 Making caramel candy has been on my list for quite some time.  Finally, crossed it off today.  Such a tasty treat! It seemed like it was fitting to make this candy since Halloween is right around the candy.  Simple and easy definitely applies to making caramel candy.  Just follow the simple steps below.  Some people make this recipe in two steps.  I like quick and easy so this recipe combines everything in one pot.
Ingredients and Items Needed:
1 cup sugar
1 cup light syrup
12 ounces sweetened condensed milk
1/2 heavy whipping cream
1/2 cup softened unsalted butter (cut into cubes)
1 teaspoon vanilla extract
hot water and pastry brush
candy thermometer
Directions: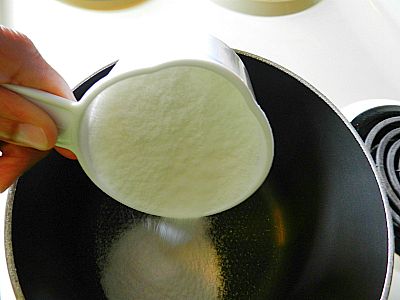 Using a nonstick pot, pour in sugar.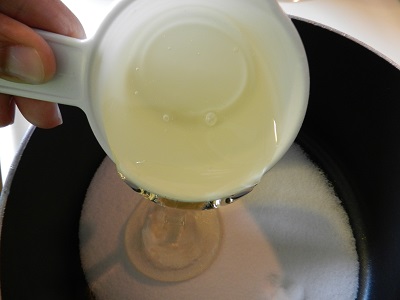 Pour corn syrup in with the sugar.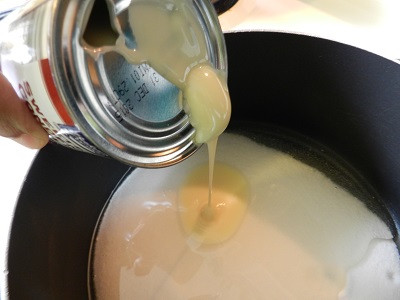 Pour in sweetened condensed milk.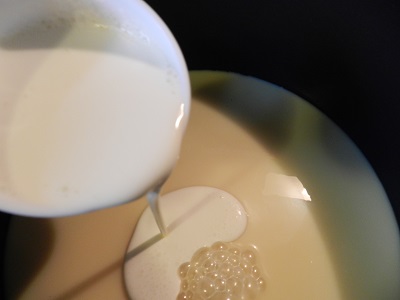 Add heavy whipping cream to pot.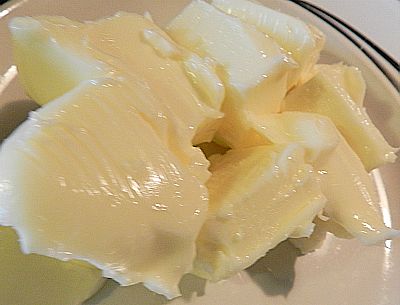 Lastly, put in unsalted butter.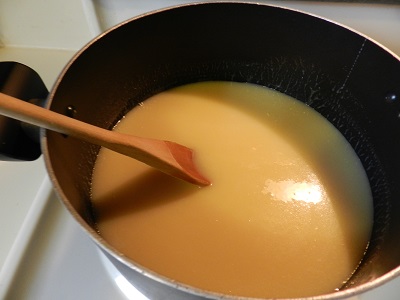 Turn on low to low medium heat.  Let ingredients melt. Stir all ingredients together. Let the mixture come to a boil.  It will start to boil up.  Insert candy thermometer. Continue to stir lightly. If it boils up high and leave sugar residue around sides of pot, use hot water and a brush to brush it down toward the mixture.  Let the mixture boil until it turns a nice caramel color and the candy thermometer reaches 250. (I let the mixture boil around 20minute.) It will depend on your stove and the color of candy you desire.  Take off stove and stir in vanilla extract.  I must confess that I forgot to put in the vanilla extract and had to stir it in when I poured it into pan with aluminum foil.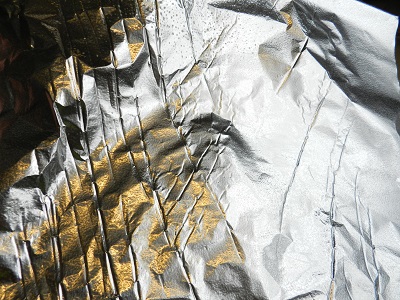 Spray aluminum foil with cooking spray ahead of time.  Place inside of a pan.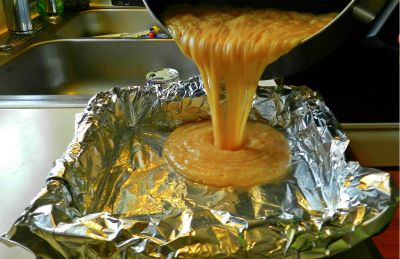 Pour in caramel after removing from stove.  Let cool until it sets.  I actually had something to do so I left my caramel setting overnight.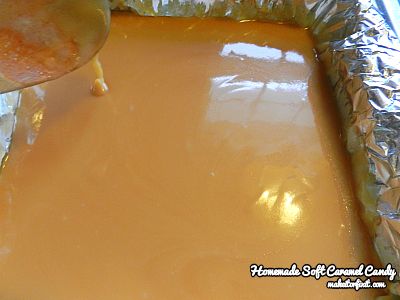 After pouring in pan, I forgot vanilla extract and stirred it into the mixture.  Gave it this really smooth look.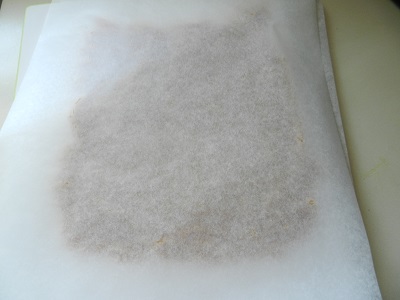 Remove aluminum foil from pan. I found the best way to cut the candy is to first transfer the candy to wax paper.  Remove aluminum foil. It won't stick as easily on the wax paper when cutting.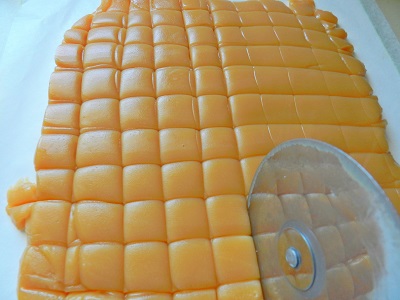 Use a pizza cutter and slice into small squares.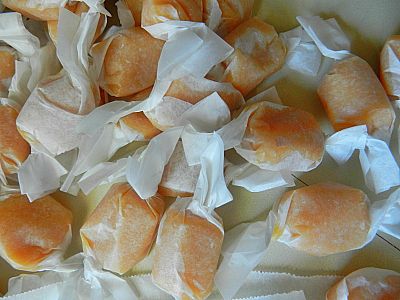 Wrap candy into wax paper.  Caramel candy will lose the square shapes unless wrapped in wax paper.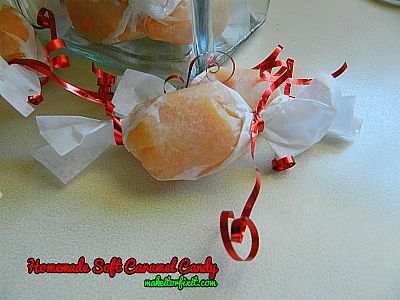 For a festive look, tie some type of ribbons or strings around ends and put in a container.  Would make a wonderful gift….
Update: This delicious candy works best if put in refrigerator to store.  It is so much easier to remove from wrapping.
Like this article? Sign up to get free email updates to Make It Or Fix It Yourself!