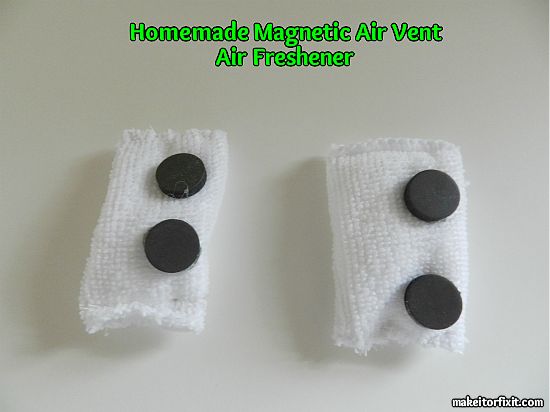 I like for my bathrooms to have a nice fresh scent.  So, I made these specifically for my bathroom.  I figured with such a closed-end space that these magnetic air fresheners would work best in that size room.  They were really simple to make and I used the same air freshener that I used for my Homemade Carpet Freshener.
Items Needed:
material that vents well (measurements in directions)
magnets (round magnets or magnetic strips)
hot glue gun
homemade air freshener (see recipe here)
Directions: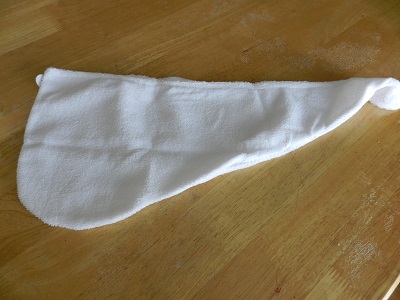 I purchased a Micro-Fiber Hair Towel from the Everything's A Dollar Store.  Love the material for this project.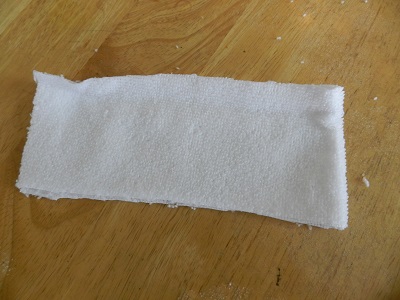 The measurements that I used was 6 1/4in x 2in.  You will notice later that I actually cut this into halves after sewing, but it was easier sewing with a larger piece of fabric.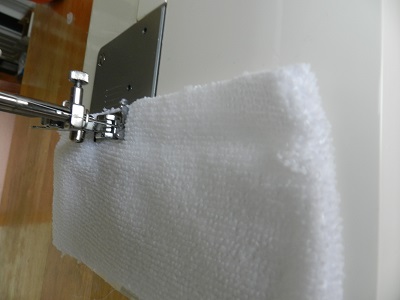 Sew around, leaving one part of the shorter side open at the top.  Cut in half.  One of the halves will have to be sewn again on one of the open parts.  Remember, each halve should only have one open part.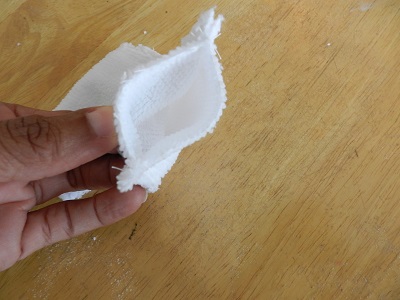 Notice the open section for pouring in air freshener.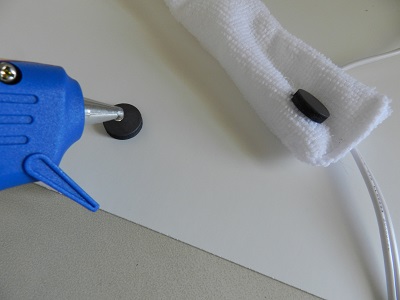 Glue on magnets with a hot gun.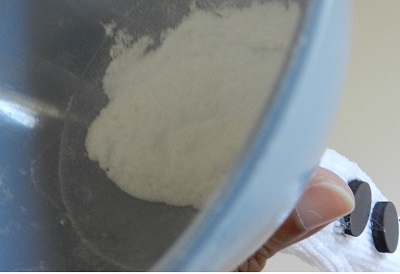 Using a funnel, fill with air freshener.   Note: I filled pouches with my Homemade Carpet Freshener.  Go here for recipe.  Since, I was using the carpet freshener to fill pouches, I added a couple of extra drops to carpet freshener for added strength before filling pouch.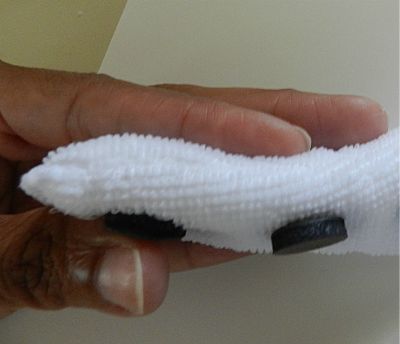 Don't overfill.  Leave somewhat thin, but not too thin.  You want to make sure that there is enough air freshener in pouches.  That way, when the air hits it, the scent will come through the room.  Plus, you can also add a couple of drops of essential oil to outside of pouch.  Just a note: Make sure that you added enough essential oil into the carpet freshener if using recipe.  I used Lemon Eucalyptus Essential Oil when making my Homemade Carpet Freshener.  It is a very loud scent when using enough.  Also, if looking for even stronger scent, you can add two pouches to vent.  Just make sure to make them small enough.  The width of my pouches when done was 1 1/2.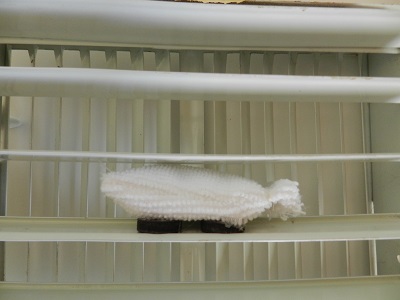 Remove vent.  Place pouch on one of the flaps. The vent in my bathroom is in the side of the wall near the floor.  It works great for holding the pouch.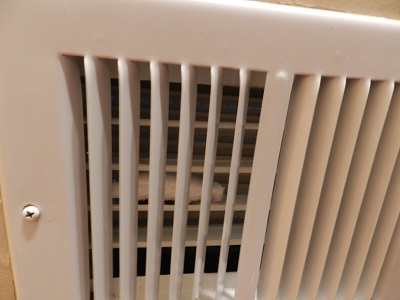 Replace vent.  You can barely tell that it's in the vent.  It does not take up a lot of space.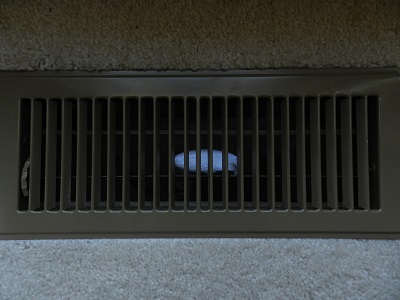 I'm also trying out air freshener in one of the vents on the floor.
You will have to give the scent time to kick in from the air blowing.  Will be sure to update in near future how long scent lasts or if more oil is needed.
Like this article? Sign up to get free email updates to Make It Or Fix It Yourself!