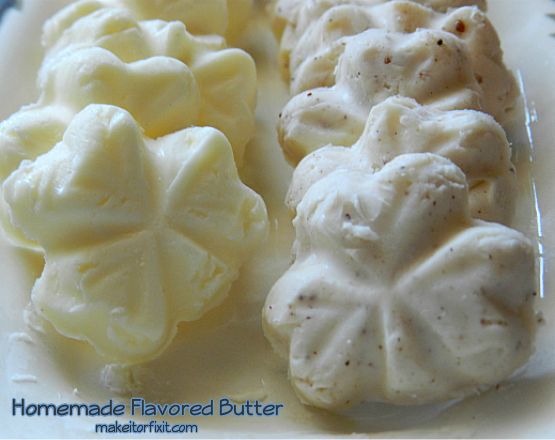 I was making oatmeal today and decided that it would be a great thing to have flavored butter to put into it.  Well, actually, when I make oatmeal, I put in a little cinnamon, nutmeg, and butter to liven up the taste.  So, I decided to just combine my favorite flavors into a homemade butter.  I always wanted to make homemade butter and this was the perfect time to give it a try.  It's the same routine that I use for making whipped cream except that I just keep beating until it becomes the texture of butter.  Plus, it's the easiest thing to make.
Ingredients:
1 pint of heavy whipping cream
ground cinnamon
nutmeg
garlic
salt (optional)
Directions: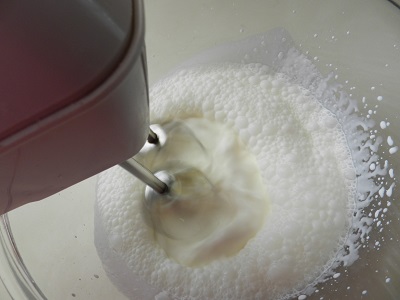 Pour heavy whipping cream into a bowl.  Beat for about 10 minutes.  It will stiffen as you continue beating.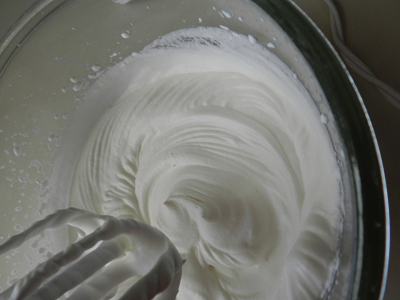 At about the 5 minute mark, you will have whipped cream.  Just a thought to keep in mind in case you're making butter and want to take some out and use for whipped cream.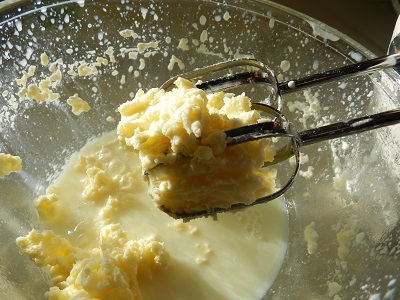 Keep beating and you will soon see the butter separating from a watery liquid; buttermilk.  At this point, drain the butter.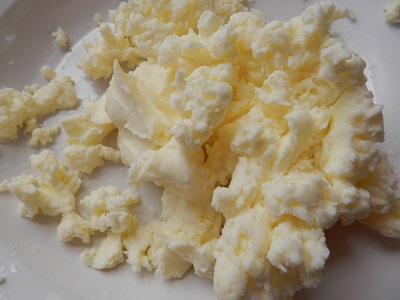 This is how it will look.  Just like store-bought butter.  Form the butter into a ball while you squeeze out as much of the buttermilk from the butter.
After working the butter into a ball, pour ice cold water over the butter.  This will clean off any of the buttermilk that may be on it.  This will allow the butter to keep for longer.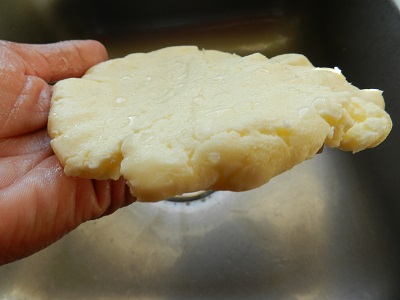 Then, I flattened the butter and poured more cold water over it to remove any remaining buttermilk.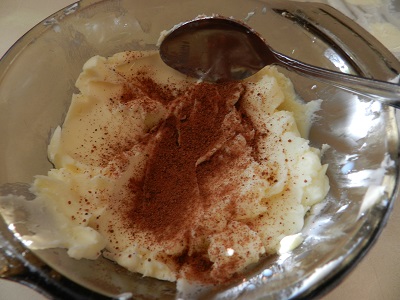 To flavor, I mixed cinnamon and nutmeg together and blended into butter with a spoon.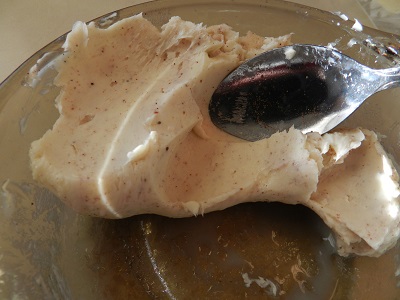 Make sure that it is blended nicely.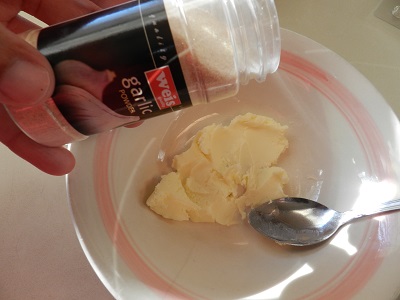 I also made a separate batch of butter with garlic blended into it.  You can also add salt to your plain butter if you want a salty taste.  As a matter of fact, this would be the time to add any type of flavor that you like.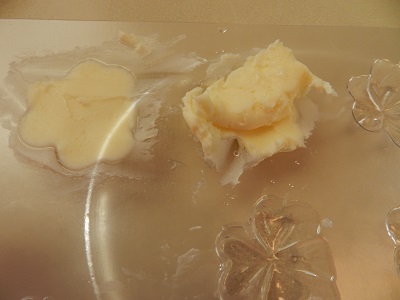 Using candy molds, I made cute shapes for the butter.  I made a variety of butter; plain, cinnamon/nutmeg and garlic.   Then, put the candy molds of butter into the freezer.  When frozen, just pop them out and serve them whenever needed.  Easy as pie…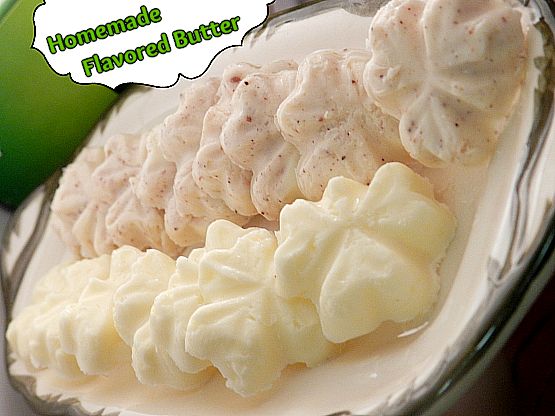 Like this article? Sign up to get free email updates to Make It Or Fix It Yourself!