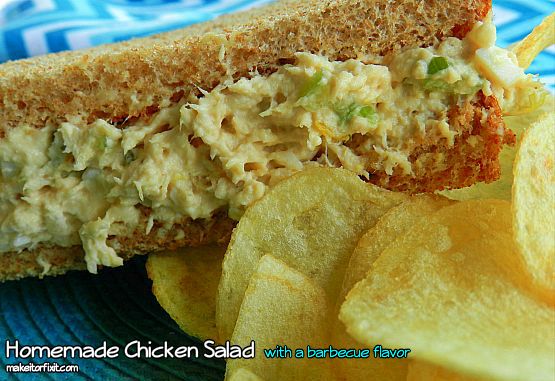 I baked a whole chicken two days ago.  I decided to make chicken salad with the leftover chicken.  For some reason, it seems that the breast of the chicken is always left over.  So, it's chicken salad today.  I added barbecue sauce to this chicken salad batch and it was so delicious! The barbecue sauce gave it that smoky barbecue taste. It's just what I need!
Ingredients:
2 cups chopped cooked chicken breast
1/2 cup diced celery
1/4 cup onion
1 boiled egg chopped
1/2 cup or more mayonnaise
1/2 tsp mustard
1/4 tsp sugar
2 tsp barbecue sauce (or more if desired)
1 tsp sweet relish (optional)
salt and pepper to season
Directions: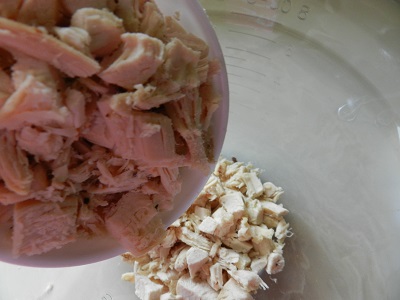 Using a large bowl, pour in cut-up chicken.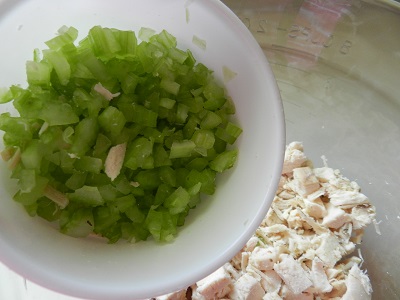 Pour celery into the bowl with the chicken.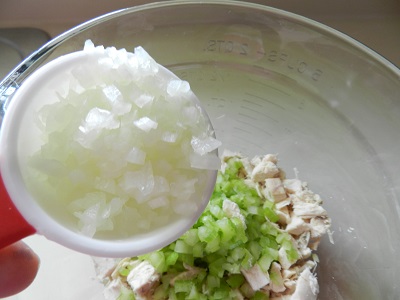 Add onions.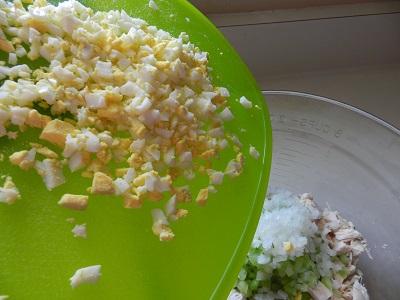 Then, add chopped egg.  I chopped the egg into really small pieces.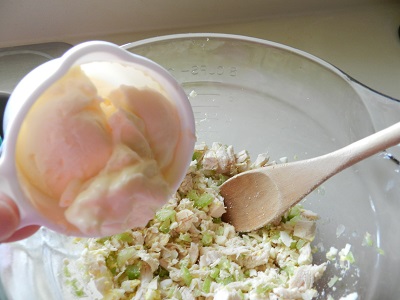 When it comes to adding the mayonnaise, start off with the 1/2 cup.  Then, continue to add more as needed.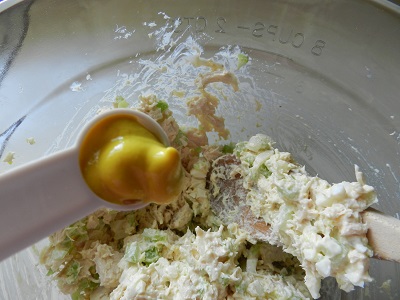 Add mustard.  I only used 1/4 teaspoon, but add more or less for your taste.
Add barbecue.  This was my first time adding barbecue sauce and it makes the chicken salad taste fabulous!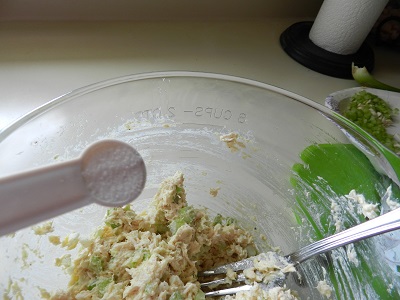 Add sugar.  It seems to help balance out everything.  Then, season with salt and pepper if needed.  Stir.  I decided to add about a teaspoon of sweet relish at the end.  It's totally optional.  Toast some bread, spread on the chicken salad, add a handful of potato chips and you're good to go….
Like this article? Sign up to get free email updates to Make It Or Fix It Yourself!