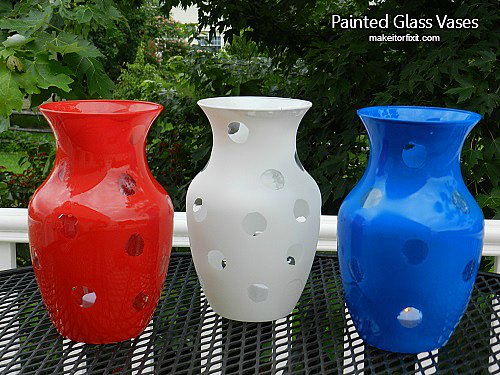 If you're looking to put a little decor into your Independence Day celebration, why not add these DIY painted glass vases to your list.  They'll look great with flowers as a centerpiece for tables.  Just get a couple of old vases, spray paint, and tape.  Add battery-operated tea light candles to bottom of vases to showcase at night.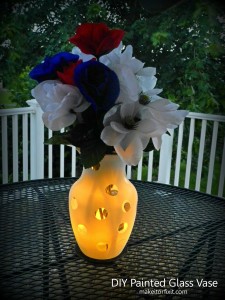 This is a picture of how the centerpiece looks when night starts to fall.  The white vase illuminated the best due to light paint coloring.  The other colors were not as pronounced at night, but were gorgeous during the early evening hours.  I used a different type of spray paint on the white vase, a much cheaper paint, and it gave the best lighting at night.  So, I would definitely go with more white vases for night-time centerpieces.
Items Needed:
glass vases (use old ones or purchase at thrift store)
spray paint
painters tape
battery-operated tea light candles (optional)
flowers (optional)
Directions: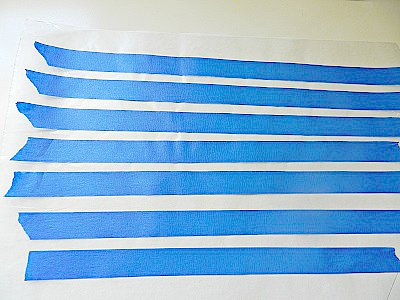 To make the circles on the vases, stick painters tape to wax paper.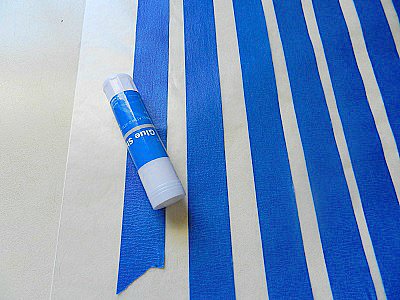 Using an object with a small circle shape, draw circles on one or two of the strips. (If you have the round stickers that people use when pricing a garage sale, it's such a better guide to use.  You only have to stick and cut.)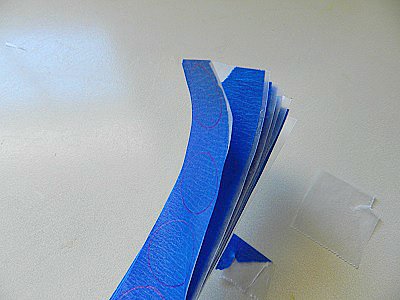 Stack and cut circles out.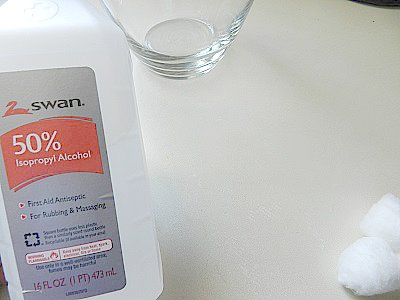 Before placing round cirles on vases, clean with alcohol and let dry.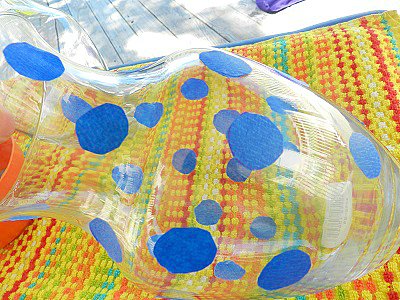 Remove wax backing from circles and place on vases.  Randomly place the circles where you would like them.  The tedious part is removing wax paper from circles.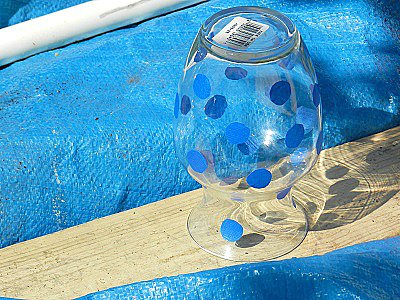 Place upside down on a covered surface in a well-ventilated area.  Spray vase with paint.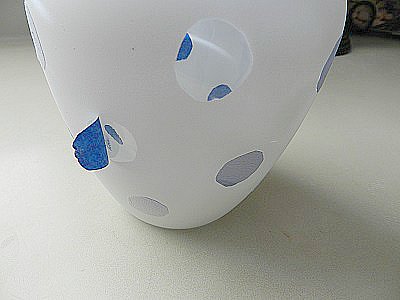 When dry, remove circles.  Place a tea light candle inside.  The circle-areas will provide a nice lighting-effect when night approaches.  Insert flowers for a more decorative look at your outdoor celebration.
Note: (For the white vase: Miracal Paint Enamel, a much cheaper paint, somewhat like a chalk finish from Dollar General.  For red and blue vases: Glossy spray paint from Walmart)
Like this article? Sign up to get free email updates to Make It Or Fix It Yourself!