So, I decided to try my hand at homemade vanilla custard ice cream…that's what us southerners would call it.  If you yearn to have that taste of old-fashioned vanilla ice cream during some point in your life, you definitely will want to try this. One thing I noticed about making the old-fashioned ice cream is that it takes you back to your childhood if you grew up on this wonderful homemade dessert. Give it a try.
Makes about 4 cups
Ingredients:
1 cup whole milk
1/2 cups sugar
2 eggs
1/2 cup half & half
1  1/2 cups heavy cream
1 tb vanilla extract
yellow food color (optional)
First, make your ice cream custard.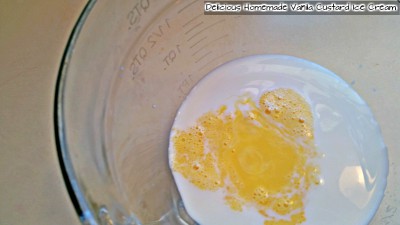 Add your milk, sugar and eggs to a bowl. Whisk together.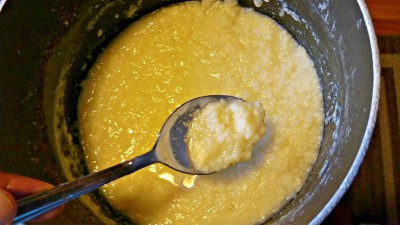 Cook on the stove top for about 15 minutes. (Times may vary. Cook on low heat.) Place in freezer.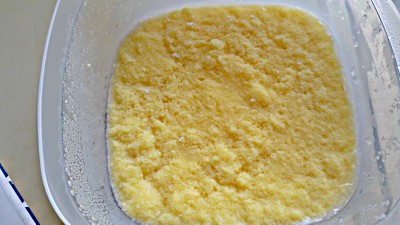 Okay. I meant to put it in the refrigerator, but ended up putting it in the freezer by mistake. So, yeah…that's my next step. I think it worked out for me by being frozen because the ice cream mix didn't take that long to turn to ice cream. At least, that's what I'm telling myself. You don't have to freeze your mix, just put in refrigerator to chill.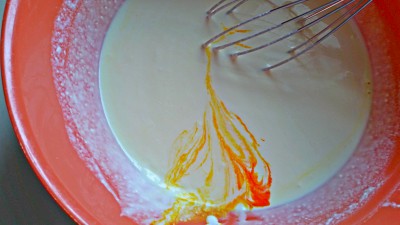 Put ice cream custard mix (frozen or not) into bowl. Pour in Half & Half, heavy cream and vanilla. I put a tablespoon of vanilla extract into my mix. Use as much or as little as you like. Of course, I added in yellow food color. Who doesn't like their ice cream to have a pretty yellow color?!! Mix until well-blended.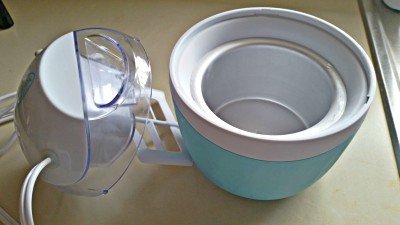 Then, pour into your cute 1 pint-size electric ice cream maker. Okay, I just happen to search everywhere to get a small size ice cream maker so that I can make just 1 cup of ice cream when I'm in the mood. This is a cute one and it makes ice cream in about 15 minutes. Pour mix in and let it work.
After 10 or 15 minutes, this is the yummy dessert that you get to eat. You can let it set in a container in the freezer if you would like for it to harden more. I like this consistency.
Save
Save
Save
Save
Save
Save
Like this article? Sign up to get free email updates to Make It Or Fix It Yourself!