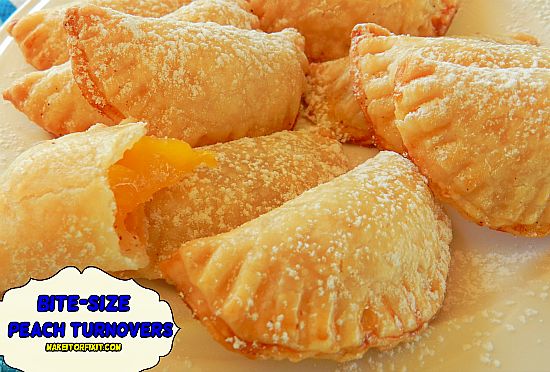 Sometimes, you just want a small bite of dessert.  When that happens, a small bite of peach turnover will solve the problem.  Sprinkle powdered sugar on top and you have yourself a winner.  Just think small when you're baking.
Ingredients:
1 can of sliced peaches (15.25 oz)
1 box of Ready to Bake Pie Crusts
1/4 cup of brown sugar
1/2 tsp nutmeg
1/4 tsp cinnamon
1 tbs melted butter (for filling)
1/2 tbs flour
powdered sugar
2 tbs melted butter (for brushing tops when done)
Directions:  (Preheat oven on 350 degrees.)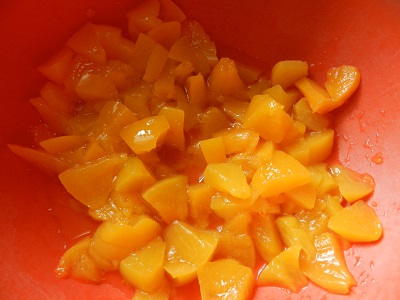 Drain the juice from peaches. Pour into a large bowl.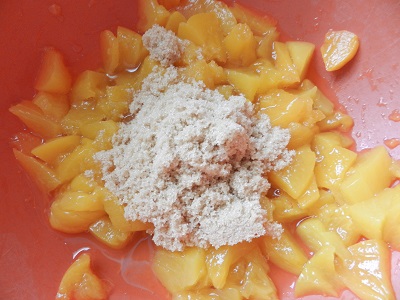 Add 1/4 cup of brown sugar.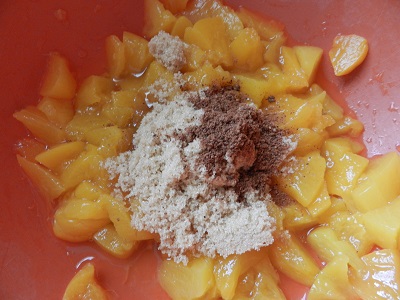 Pour in nutmeg.  Yes, nutmeg is my favorite spice….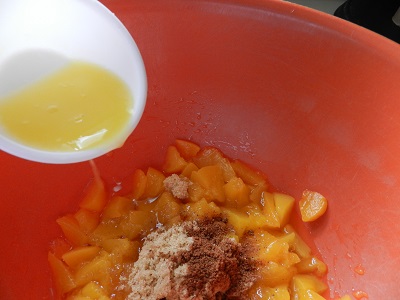 Melt a tablespoon of butter and pour into bowl.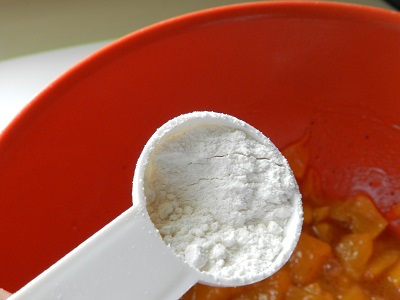 Put in 1/2 tablespoon of flour.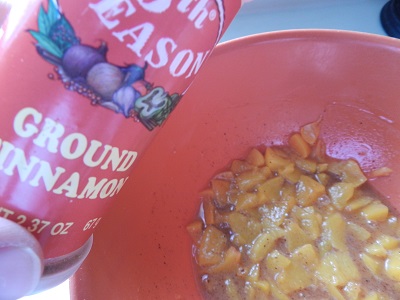 Then, add in cinnamon.  Stir together.  Put in microwave for 1 or 2 minutes.  Remove.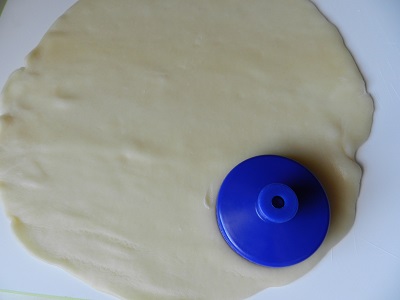 Unroll pie crust. To make the turnover small, I used a top from a running water bottle.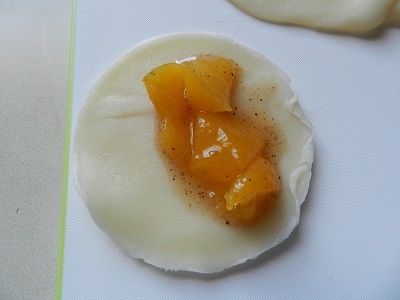 Put a spoonful of the filling onto the pie crust.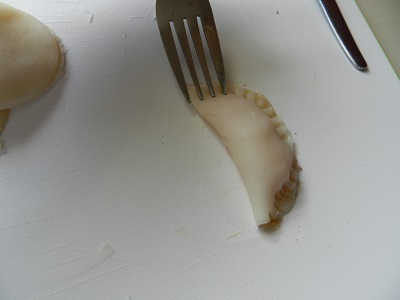 Fold over. Using a fork, pinch the edges of the turnover together.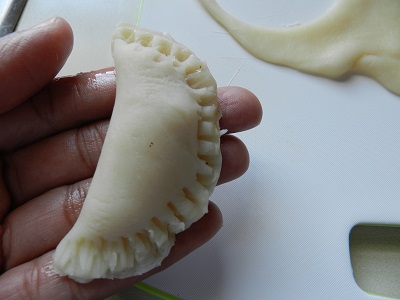 Yep. That's a great size.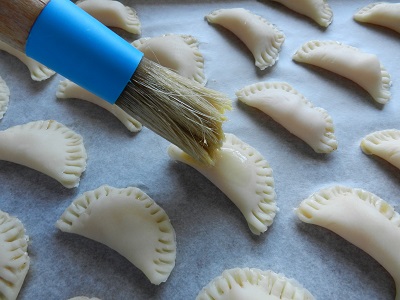 Make an egg wash with one egg and 1 tbs of milk.  Brush the tops of the turnovers.  Place in oven.  Bake for about 20 minutes.  Times may vary according to ovens.  Remove when done.  Lightly brush tops with melted butter.
Like this article? Sign up to get free email updates to Make It Or Fix It Yourself!