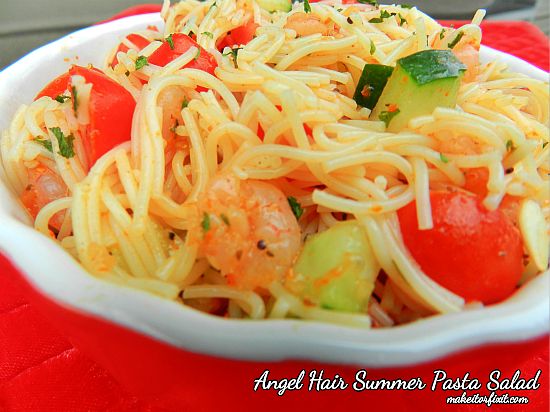 With summer almost here and most kids out of school, it's the perfect time for light cooking.  This pasta salad will hit the spot.  It can be prepared in a short time.  Plus, it's a lightweight salad.  It's perfect for enjoying as lunch or dinner, especially when you've put in all that working out during the day.  If you're growing a garden this summer, as I am, then you have the perfect dish for using those homegrown vegetables.
Ingredients:
2 cups of cooked angel hair pasta
1 cup of diced tomatoes (or less…I just love tomatoes!)
1/2 cup of chopped cucumbers
1/4 cup of Italian Dressing
2  1/2 teaspoons Salad Supreme seasoning
1/2 cup of salad shrimp
parsley flakes (optional)
salt and pepper for seasoning (optional)
Directions: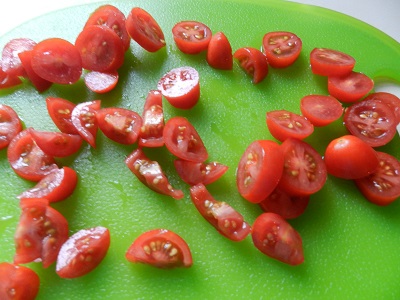 Begin by cutting tomatoes into small pieces.  I used grape tomatoes, but you may use any kind of tomatoes. Set aside.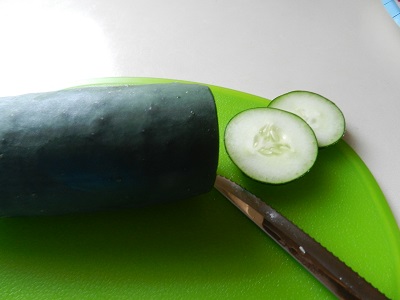 Chop cucumber into small pieces. Set aside.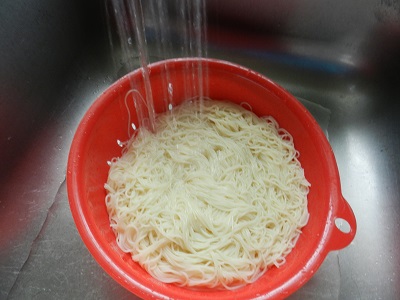 Cook angel hair pasta.  I like this pasta because it only takes about 4 minutes to cook.  When done, rinse pasta with cold water to stop it from further cooking.  I normally cut my pasta into smaller pieces using a knife and fork after rinsing.  It's just easier to work when stirring.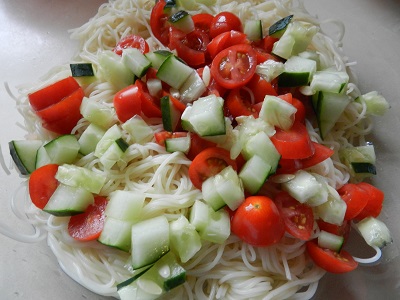 In a bowl, put pasta, tomatoes, and cucumbers.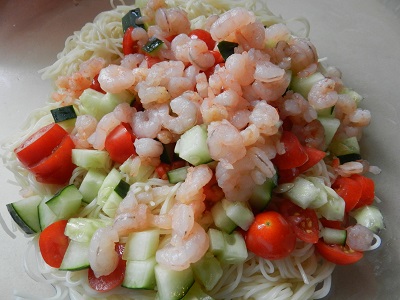 Add salad shrimp to dish.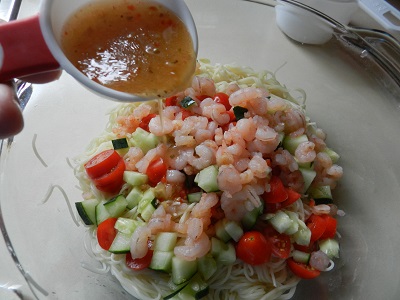 Pour salad dressing on top.  Mix together.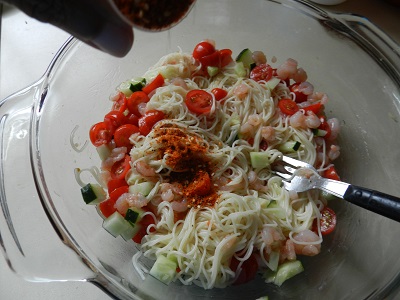 Sprinkle salad supreme seasoning on top.  Mix.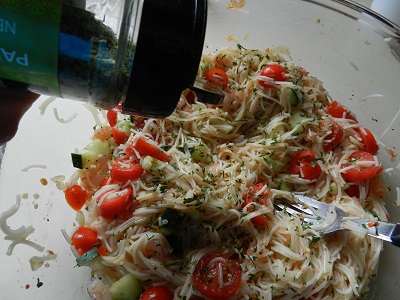 Add parsley on top.  You're done! How simple is that!  Just grab a bowl and sit out on the deck to enjoy.  What's your favorite salad to eat during the warm summer months?
Like this article? Sign up to get free email updates to Make It Or Fix It Yourself!