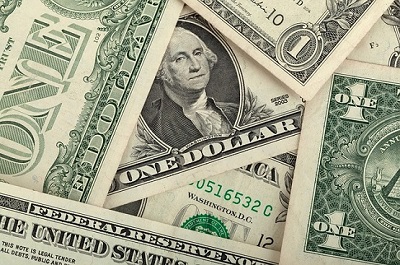 I decided to write a different type of post today.  It's still on the same line as decreasing life's expenses by making and fixing things yourself.  Wouldn't making a little income from your blog help to decrease some of those monthly expenses?  I'm beginning to see a glimmer of "income" starting to shine through this little "blog" that I love.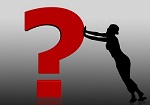 Is my blog ever going to make any money? Have you asked yourself that question recently? Well, here is the answer.  Yes, it is! You've probably scoured the web looking for advice on how to do this and how others have done this.  I know I have.  I would love to be able to contribute financially to our income.  So, here is what my blog is up to and how it's progressing toward becoming a little "source of income" for me.
Why am I sharing my information? I'm hoping that it helps some that are still trying to figure out how to monetize their blog….as I am still trying to do.  Also, it is so helpful when others offer a little advice, tips, information, or help along the way.
My Blog's Income for July and August 2013
A little background information:   My blog has been in existence for about 1 and 1/2 years or less.  I had a blog before for about 1 month (a free one) before deciding to begin a self-hosted blog.  I started seriously concentrating on my blog around February 2013.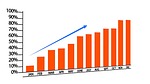 Stats for July 29 – 8/28
Monthly Pageviews:   49,117
Unique Visitors:  17,162
Is my blog earning any money, yet? Yes.  It just started.  I'm so excited!  So, I'm not an expert, I'm just sharing my information.  I'm including 2 sections.  Ways that I'm making money and ways that I'm hoping to make money.
Ways That I'm Making Money
Selling Ad Space:    Income for August:  $60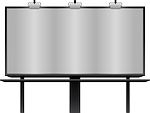 Sold my first banner ad space this month! Yay! It's my first one and I'm so excited! (You can check my PR and Advertise Page for my rates.) It's wonderful when you sell your own ad space because you keep all the money for yourself.  I set the cart up for free through PayPal.  Please note that PayPal will take 2.9% +0.30 transaction fee to process your money when a sale is made, but it's definitely not that much.  Also, make sure to set your price for ad space according to how much work that you put into writing your post, your trafffic, page views, etc.  I know that bloggers have different prices, so I won't get into how much you should charge.  I put a lot of work into writing my posts and maintaining my blog.  I believe that advertisers will pay a decent price to advertise on your blog, if you feel you have a great blog.  So, don't sell yourself short.
Writing Sponsored Posts/Reviews:     
Income for July: $150   Income for August: $150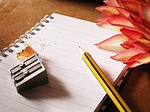 I've been writing sponsored posts/reviews for a company called Tap Influence.  Love this company!  For Tap Influence, they will contact you when they have something for you to review.  You will not be able to sign up for any jobs. This company was originally called BlogFrog.  (You can check out two of the reviews that I've done for this company in my Review category. One is for Old Navy and the other is Triscuit.)  When you sign up, they will let you know how much you will be paid for your sponsored posts according to your stats.  So, what my post amount will be doesn't mean that yours will be the same amount.  You may garner a higher pay or a lower pay depending on your stats.
Google Adsense:    Income so far:  $80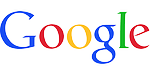 I have not gotten any money from Google, yet.  Of course, there is a $100 threshold that you have to reach.  I must say that I am extremely close and looking forward to reaching it.  (About $20 short) As soon as I do, I will definitely post.  Can't wait. I've had Google Adsense on my blog since I began blogging. I have 2 different sizes of Google Adsense ads on my blog.
Infolinks:  Income so far:  $15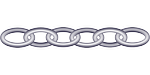 Just added Infolinks around July 22.  Infolinks has a threshold of $50.  Those are the dotted blue lines that you see under certain words in this post.  It's a little more difficult to reach the threshold unless you have tons of traffic to your blog.  I'm hovering around $15.  Got my fingers crossed that I'm going to slowly but surely get there. If you're interested in joining, here is my referral link at http://publishers.Infolinks.com/signup.html?aid=1800477.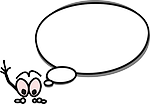 Ways That I'm Hoping To Make Money
Groupon Affiliate Partner Program

Just signed up for the Groupon Affiliate Partner Program.  I love Groupon because they have such great deals.  They offer big savings on items.  You've probably signed up to receive big deals in your email box.  Well, might as well try to sign up for the affiliate program and put it on your blog.  It just makes sense to earn money when someone buys something through your site.  Just got accepted into the affiliate program and posted the link to my site.  So, I can't comment on it yet.  I will update later on this one. This will be my first real go at trying an affiliate program.  Trying this one because I love their deals.
Media.net is a contextual advertising network.  Most information that I've researched online about it stated that it's a little more difficult to make money with them.  I haven't tried them out, yet.  I've been accepted.  Still thinking about this one.  I don't want to have too many ads on the blog because I want to make sure that people that visit the blog really are able to see the post without wading through too many ads.  Will let you know about this one when I make the decision.
Do I feel that my blog will make more income?  Of course, I do.  Sometimes, you have this feeling of confidence when you work hard and enjoy doing what you do.  So, I have a feeling that my blog will become a very successful one.  I'll be back for sure with monthly update on how that "confidence" is still going and how my "blog's income" is going.  Hope this helps.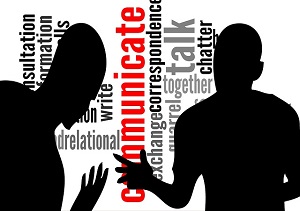 Please share if and how you're making money from your blog.  I like knowing how bloggers started out making money from their blog.  It's gives you that confidence that is needed when you're first starting out.  Firsthand knowledge is always great to hear.  It may help another blogger along this journey.
Like this article? Sign up to get free email updates to Make It Or Fix It Yourself!