I was in Walmart one day and found some infinity scarves on sale for $1.  I grabbed a couple of them.  Stepped outside today and tried different ways to wear the infinity scarf.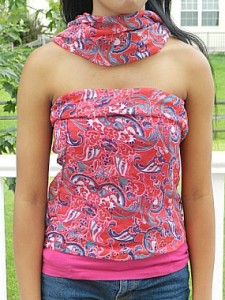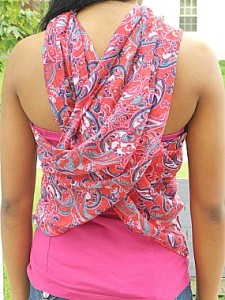 Scarf 1:
This is very pretty. To make, step into scarf. Pull tight around chest. Crisscross in back and pull over head. That gives you the crisscross effect in the back.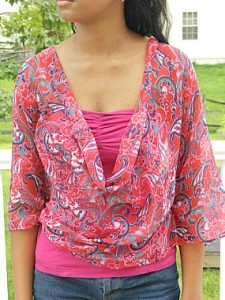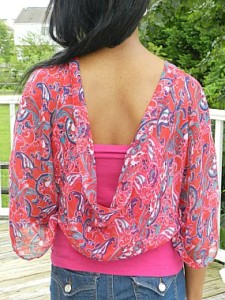 Scarf 2:
Step into scarf. Lay on shoulders. Pull down in front center. Pin under the arms with small pins. The back will be open.  If it slips off shoulders too much, then pin back together with a small pin.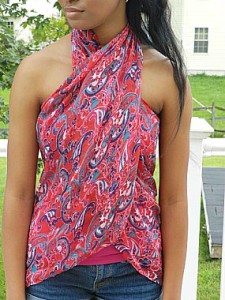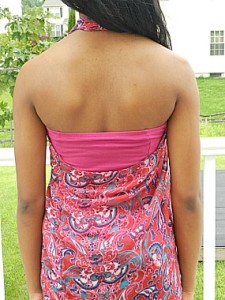 Scarf 3:
I love this look!  This has the appearance of being pulled over the head.  You could definitely create the look by pulling over your head. However, in this case, you will crisscross in front, pull up and pin around the neck.  The back gives you that back-out look. This one is my favorite!
These are definitely great ways to wear the scarf during the summer.  If you find that you need more material or want to do something a little different, you could use two scarves. Cut each apart and make one large infinity scarf. Plus, you'll be able to make a variety of designs using two sewn scarves together.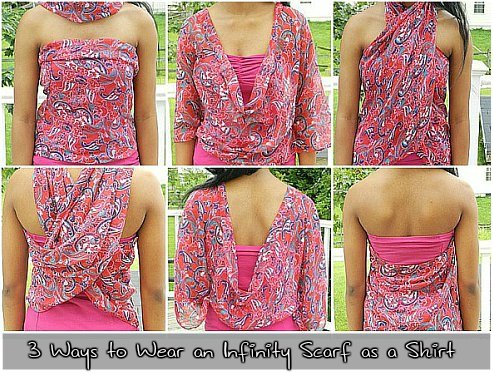 Which one is your favorite?
Like this article? Sign up to get free email updates to Make It Or Fix It Yourself!